Macbeth, Catford Theatre
Directed by Alice Lacey
Published:

Monday, February 8, 2010 8:07

| Review by:

Sophia A Jackson

|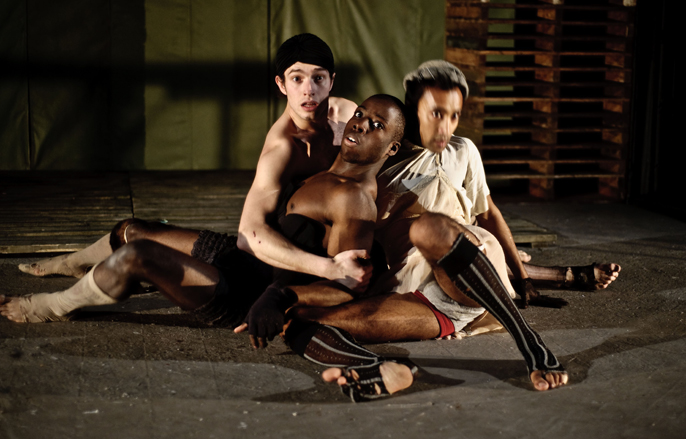 It's that play you're not allowed to name inside of a theatre because it's bad luck you see, the Scottish one. Macbeth. This was my Macbeth debut and having not read it at school or for pleasure I didn't actually know much about it. I was free of expectations but was also aware that for many Macbeth is one of William Shakespeare's finest. Now I know why.
The king is dead, slain by an over ambitious soldier Macbeth who is encouraged by his pushy wife, Lady Macbeth. We follow Macbeth's journey of self-destruction as his actions result in his world and his death list spiralling out of control.
Macbeth is a tragedy through and through. It's a play that delves into humanity and the darker side of ambition - the side that can lead you on a path of no return and consequences beyond your control.
Directed by University of Oxford, graduate Alice Lacey, Catford's production of Macbeth is gripping and enjoyable - a special mention to Helen Millar for her chilling portrayal of Lady Macbeth and Joseph Rowe for playing his role as a weird sister with real gusto. Don't miss it.
---
Related links
Macbeth is at the Catford Broadway theatre from January 27 to February 20.
Joseph Rowe's blog on Afridiziak Theatre News