Lenny Henry - Othello, Trafalgar Studios
Published:

September 20, 2009 12:09AM

| Review by:

Sophia Jackson

|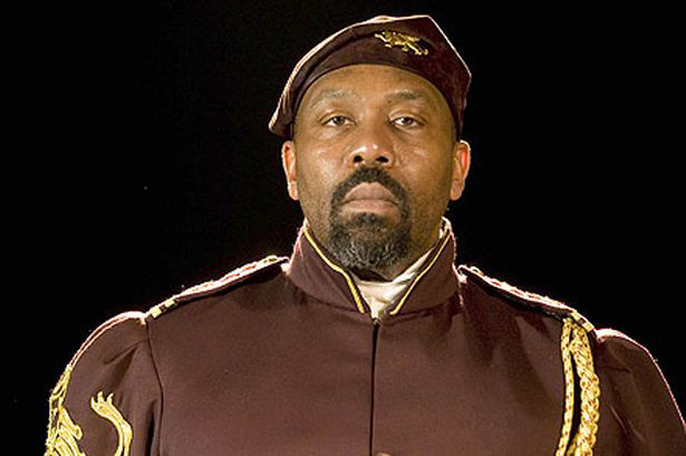 The Trafalgar Studios are filled with anticipation of Lenny Henry's entrance – what kind of Othello will he be? Can the funny man actually pull it off? Only time will tell. What I can tell you is yes he does pull it off and he is one of the finest Othello's I've seen

Many sleepless nights came with Henry's biggest acting challenge and he had to dig into the depths of his self-belief as he embraces the role of Shakespeare's most famous moor – Othello.

Excellent as Henry is though – mainly because he's so far out of his comfort zone ("I grew up with an allergy to Shakespeare.") equal praise must be given to Jessica Harris who plays Desdemona. Harris is wonderful and utterly believable as she often steals scenes from Henry by portraying innocence and bewilderment with such ease.

However, Harris and Henry together are also able to give the audience a true sense of what it's like to be in love. Before Iago's vindictive web of lies and deceit are woven, Othello and Desdemona are almost nauseatingly giddy with their love for each other as they skip across the stage flaunting their love. But it's a love that seems pure and sincere and that's why the play's ending is so heart-breaking.

This doesn't last though as this is a Shakespearian tragedy after all and the villainous and jealous Iago, a sinister portrayal by Conrad Nelson makes sure their happiness is short-lived. Evil Iago who ironically throughout the play is known as 'honest' Iago, plants the seed of betrayal into Othello's mind that his beloved Desdemona has been cheating on him. Events spiral out of control as Othello becomes deranged and rash resulting in the play ending with three deaths including the murder of Desdemona by her husband.

This is a joyous version of Othello with plenty of on stage camaraderie and the actors truly relishing their roles. If you haven't had your fix of Shakespeare this year then this is one tragedy worth taking a trip to the west end for.
---
Related links