Katrina, Bargehouse, Oxo Tower Wharf
Published:

Wedensday, September 9, 2009 4:24 PM

| Review by:

Karla Williams

|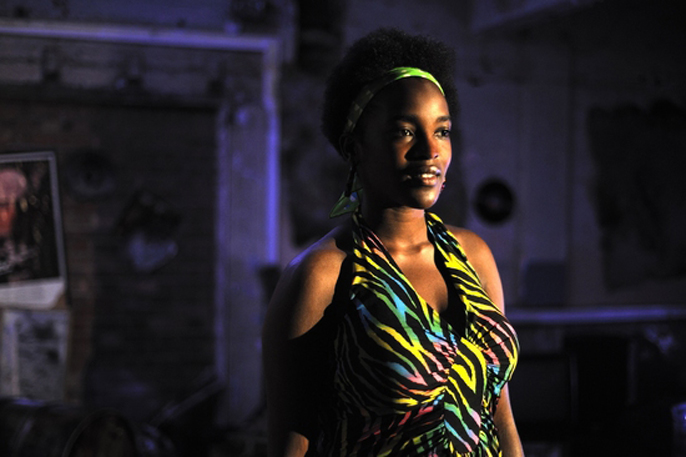 Hurricane Katrina hit New Orleans in late August 2005. While only 12 people died during the storm, 2000 people were set to lose their lives when 100,000 people, trapped in the flooded city, were left alone without food, water or help from the US Government. Katrina explores this aftermath and using verbatim testimonies from survivors, depicts the lives of six different individuals during what was undoubtedly the largest disaster to hit US soil.
Beatrice (Harris) is looking after her man Virgil, who is suffering from cancer, when the hurricane hits. Leaving him alone for a moment she goes outside to find help and upon her return realised he has died. Determined to give him a dignified burial she begins on a five mile journey across town to take his body to City Hall. Along the way she encounters a multitude of people who are trying to find help and safety after the hurricane. They include Miranda (Mosaku) a jazz singer who, with her five year old daughter, is trying to get out of the city and Lorrie and Larry (Wells and Langton); tourists who have been staying in New Orleans when Katrina hit.
Produced as a promenade performance the audience are taken to a number of locations throughout the play these include the Funky Butt Bar, New Orleans Tourist Office and finally Virgil's funeral. Each of these sites has been created brilliantly and they work well at producing a compassionate and moving atmosphere that helps evoke the crushed spirit of a devastated New Orleans. This is further reinforced by the fact that the same locations you visited before the main section of the play were changed to reflect the damage done by Katrina as you make your way out at the end.
The main part of the play consisted of a number of different monologues that reflect each of the characters experience while trying to get out or across town. The only problem with this technique is that you identify with some characters more than others. I was particularly interested in the plight of Miranda and Larry and Lorrie and thus found myself switching off when other monologues were being performed. Also the combination of six different character monologues felt overly long (and even a little tedious) for its environment and while I was lucky enough to have a seat, I couldn't help feel sorry for those of the audience who were standing. The final scene did, however make up for this and we were treated to a funeral - New Orleans style, complete with music, old school Gospel and dancing.
Katrina does a good job at highlighting the grave inaction of the US government during a home-grown tragedy and the top notch performances from Langton and Harris work well in achieving this objective. Unfortunately its method wasn't entirely successful at creating a consistently engaging drama and it's a shame that the production doesn't leave a greater impact on its audience.
Katrina is a play by Jonathan Holmes
Cast includes: Andrea Harris, Wunmi Mosaku, Orlando Wells and Stephanie Langton
---
Related links
Katrina is at the Bargehouse, Oxo Tower Wharf until 26 September, 2009