Joe Turner's Come and Gone, Young Vic Theatre
Published:

Monday, June 7, 2010 9:11

| Review by:

Sophia A Jackson

|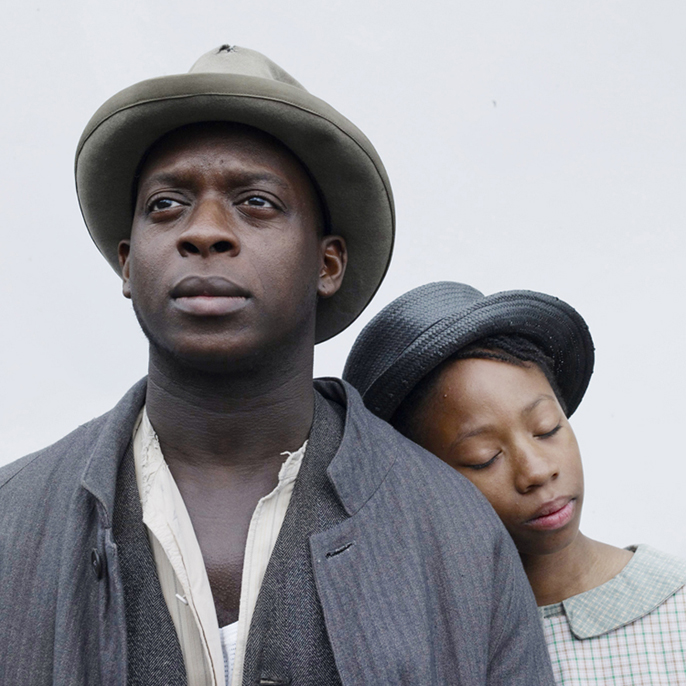 The Young Vic is the latest London theatre to pay homage to August Wilson, the late American playwright who many believe to be one of the greatest of our time. He has twice won the Pulitzer-Prize and other accolades for the ten plays known as The Pittsburgh Cycle. The Cycle chronicles the African-American experience throughout the twentieth century and Joe Turner's Come and Gone (1986) set in 1911 is the second in the series.

Set in the grumpy but business savvy Seth Holly's (Danny Sapani) boarding-house which he runs with his amiable wife, Bertha (Adjoa Andoh), Joe Turner's Come and Gone centres on the lives of a group of ex-slaves and the trials and tribulations of a racist and discriminatory America.

For two dollars a week, the affluent and less affluent generation of newly freed slaves intermingle using the boarding-house as a long term dwellings or a short stop off where they are fed and watered with a bit of spirituality thrown in by resident philosopher, Bynum Walker (Delroy Lindo). Bynum offers lodgers a sense of self-belief and comfort that African-American's will find identity and purpose when they find their own internal song.

August Wilson has given the cast endearing qualities and characteristics that give the play a sense of humanity and the audience an understanding of what it was like to be African-American, as they juggle hopes and aspirations with the grim reality of the legacy of a post-slave era.

When Herald Loomis (Kobna Holdbrook- Smith) and his daughter Zonia arrive at the boarding-house, Seth immediately senses a troubled soul within Herald and is determined to keep this trouble away from his business. They say misery likes company and wherever Herald goes, it's hard not to feel miserable too. However, with a dark past which takes a while to reveal itself that included seven years of working for evil Joe Turner on his chain gang and the separation from his beloved wife it's easy to understand his despair.

In the second half of the play, the story goes up several gears and we become attached to the boarding-house as if we were a piece of the furniture as we gain greater insight into the characters and their world.

The actors give fine performances, respecting Wilson's great writing with realism in their portrayal of this magnificent drama. The writing is sharp, witty even and you laugh at times when you least expect to find humour.

The African 'Juba' scene stands out in providing light relief for both the characters and the audience. There are a few life lessons that August Wilson wants you to leave this powerful and moving play with but the one most apparent is that, love and laughter are all you need to get through this life.
---
Related Links
Joe Turner's Come and Gone is at the Young Vic until 3 July, 2010
Afridiziak Theatre News interview with Kobna Holdbrook-Smith, Joe Turner's Come and Gone