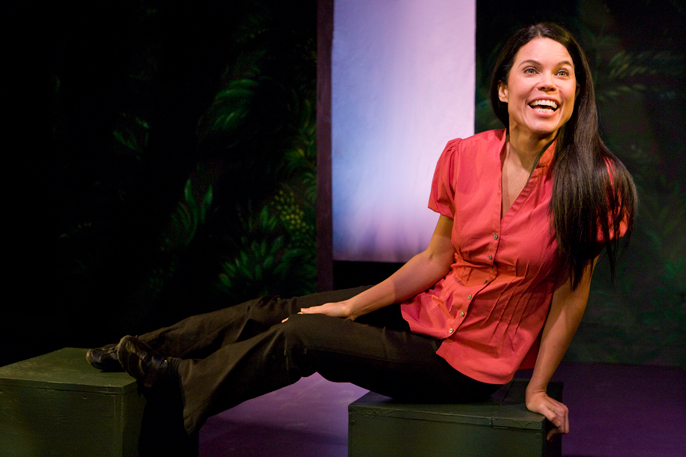 Hackney Empire is the place to be this month, to view the UK's premiere, production of Jamaica Farewell. Written and performed by Debra Ehrhardt, this Broadway hit is her third one woman show. The native of Kingston, Jamaica's other production, Mango, Mango, received several NAACP awards.
Based on a true story, this powerful one hander is set in Jamaica, in the politically troubled 70s. Through political unrest many people were desperate to leave country.
The story recalls a young girl's longing, to fulfill her childhood dream, of living in America. It depicts her life, with her Christian mother and alcoholic, gambling father.
In a desperate attempt to escape her homeland, she was given the nerving task, of smuggling US dollars out of the country. With the unknowing help of an American diplomat, she overcomes many life threatening dangers. Through trials and tribulations she finally reaches her destination.
This historical journey is a must for Black History Month. Jamaica Farewell brings alive the rich cultural diversity of the island and its people. The colourful imagery of the food, music, names and places were recalled with a true sense of belonging.
Debra Ehrhardt holds the audience captive from beginning to end, with this powerful drama, filled with humour and suspense.
Many people wish 'to go ah foreign' to get a better life. To the extent one will go to achieve the dream of reaching the 'empire', differs from one generation to the next.
---
Related Links
Jamaica, Farewell is showing at the Hackney Empire, Studio, 291 Mare Street, London E8 1EJ until 26 October, 7.30pm | Tickets: £14.50, Concs. £2.00 off | Box office: 020 8985 2424 | www.hackneyempire.co.uk