Tavaziva Dance presents Heart of Darkness, The Place
Published:

Monday, April 6, 2009 14:03

| Review by:

Havana Wellings-Longmore

|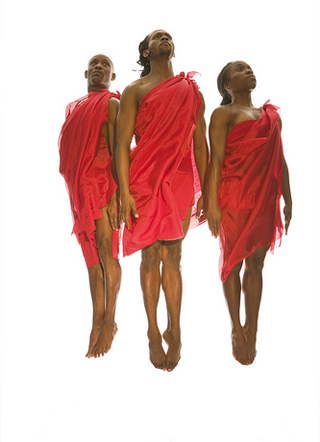 Zimbabwean-born Bawren Tavaziva presents four dynamic pieces of work - Silent Steps, Kenyan Athlete, Sinful Intimacies and My Friend Robert in a collection entitled Heart of Darkness.

The choreography was beautiful and incorporated African and classical ballet movement. My favourite piece was Sinful Intimacies a sensual duet exploring homosexuality, dancers Ingrid Abbott and Amanda Lewis were mesmerising bringing grace and passion to the stage. The music which was composed by Tavaziva did not always marry with the choreography but was nevertheless soulful and inspiring.

The themes explored in the pieces range from politics to sport science; the thought provocative My Friend Robert reviewed the rise and fall of Robert Mugabe in the heart of his people, whilst Kenyan Athlete left me considering how much our heritage affects our understanding of movement and posture. The Robin Howard Dance Theatre in The Place lent an intimate feel to the performances and the simple set ensured that the focus remained on the artistes.

An entertaining night out all round and a real treat for fans of contemporary dance.
Related links