Hair the Musical in London
Published:

Wednesday, May 5, 2010 11:29

| Review by:

Donna McBain

|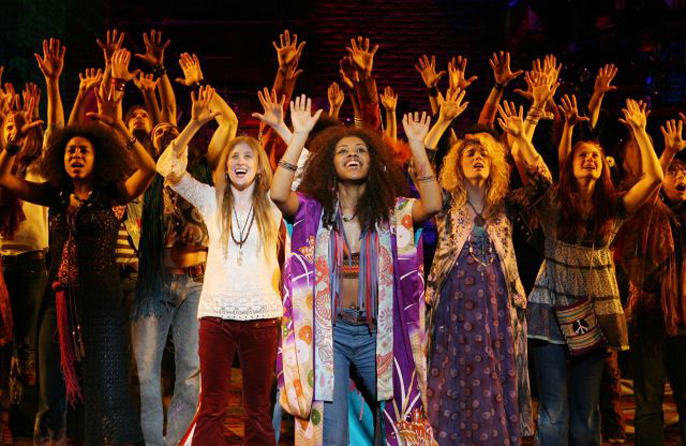 After more than 40 years, the award winning musical Hair has returned to London's West End, and is set, yet again, to become a major success.
This time around the full original cast from New York Broadway are taking centre stage in Shaftesbury Avenue, bearing all with full front nudity.
The show is based on an American love-rock tribe who are following a movement of love and freedom, doing what they want and being themselves. Anyone with little knowledge about the hippie generation would benefit from being educated about their way of life, and the difficulties they faced in an era blighted by the Vietnam War.
There is a heartrending account of one hippie's experience of joining the front line, highlighting the continuity of what was happening at the time. The mood is captured by several hit songs performed throughout the production, making it compelling to watch and engage with songs such as Flesh Failures and Let the Sun Shine In.
What becomes clear is that Hair is far from other West End musicals covering several controversial issues, including race. The black and white cast especially, gives it a modern edge with a twist, showing further developments in time since the mixed race cast back in 1968.
But while the acting in the show is spot on and the singing is truly spectacular, viewers may find the plot at times a little confusing. This is mainly due to the complexity of certain scenes requiring more clarification.
Praise however, must be given to the writers of Hair, James Rado and Gerome Ragni, for this thought provoking musical that has managed to be revamped again and again and in different mediums, which include film.
Info: Hair the Musical is showing at the Gielgud Theatre, 39-45 Shaftesbury Avenue.
Related links
Afridiziak Theatre News interview with Sasha Allen