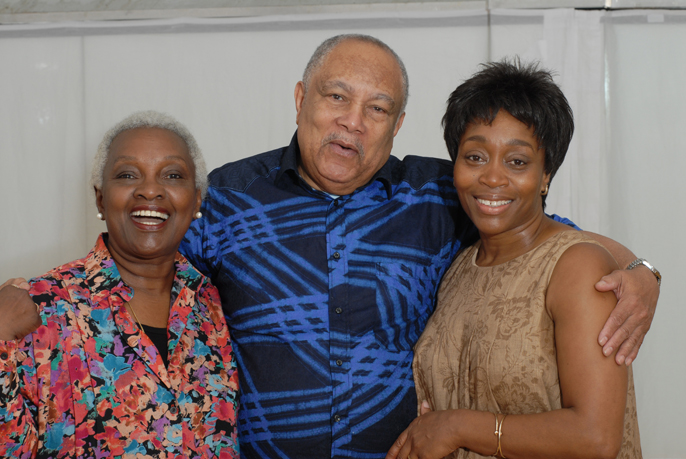 It's not everyday you see a play that you would immediately wish to see again and encourage family and friends to go and enjoy the experience. Yet surprisingly, that is the exact feeling I had after watching Catalysta. I absolutely loved it and you will too. You know where you are before the first word is spoken. You are transported to the island of Grenada, faint Calypsonian music plays in the background, whilst the set typifies a wooden house with its worn-down wood panelled slated doors.

A child, Connie (La-Charne Jolly) plays innocently onstage, un-hindered by the presence of the audience filing into the theatre hall. Catalysta is a Grenadian born middle-aged woman living in England who returns home to visit her elder sister and her family after Hurricane Ivan has caused havoc and devastation to the island. But to her surprise, what she finds is not only a family trying to rebuild their lives but a family torn apart in turmoil with each other.
Can she be the one who holds them together? We laughed because it was genuinely funny, and unlike some Caribbean interpretations, it did not portray stereotypical characters, instead I saw my grandmother, my aunt, my uncle and my cousins and somehow it just felt like 'home'. Subtle nuances only aid the performances, and you'll love the familiar yet real accent of Eartha (Carmen Munroe). Whilst Lionel, (Cornell S John), soon becomes the guy you know and love to hate. There are stunning performances also from Edward (Cedric Henderson Duncan) and Pat (Lisa Davina Phillip) who accurately typify Caribbean life and from Catalysta herself (Angela Wynter). The most important thing that I can say to you about this play is to go and see it. The whole family can enjoy this one, miss it and you'll miss out.


Info: Catalysta is on at the Oval Theatre until 8th November '08