Boy Blue's Pied Piper
Published:

Tuesday, December 15, 2009

| Review by:

Elvina Quaison

|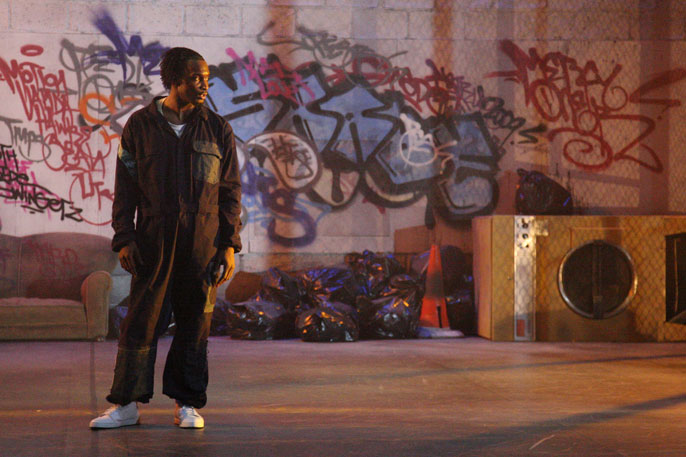 The excitement of the audience was palpable before so much as a curtain was raised or pulled a part, the energy and anticipation was infectious and created a pleasant buzz in the theatre. I was ready to lose myself for the next 90 minutes in the world of Boy Blue's Pied Piper.

The music, the dancers and the adaptation of the old childhood classic were innovative and engaging. The choreography and abilities of the dancers led by Kenrick 'H20' Sandy were enthralling and made it clear why this troupe are Olivier Award winners.

I found it hard to stay in my seat as the beats of the original music produced by Michael 'Mikey J' Asante almost compelled you, Pied Piper like, to jump up and move to the beat. I did manage to restrain myself.

The work done with the young people through the awareness programme associated with the production is inspiring and in some ways parallels the message of the production. Boy Blue helps make communities healthier, safer places by working with young people in trouble or on the path to trouble find a different way of seeing and living life.

I enjoyed identifying the various movement influences that went into the production from break dance to Capoeira, a touch of Michael Jackson in a brief Thriller-esque moment and straight up street dance. The production was smooth and engaging, I would recommend you catch this now before it finishes in January. Over the holiday period this is one for a family outing.
---
Related links
Pied Piper is at The Barbican until January 3, 2010
ATNews: Barbican brings on Boy Blue as Artistic Associates