Pied Piper – A hip-hop Dance Revolution by Boy Blue Entertainment, Barbican Theatre
Published:

Thursday, March 19, 2009 10:09

| Review by:

Andrew Boreland

|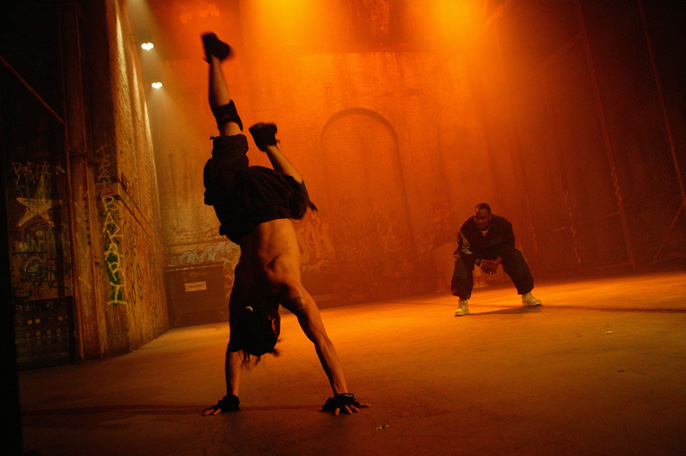 The Pied Piper is a classic tale and seeing it told with a modern, hip hop and street dance interpretation was exciting and amazing to watch. The play opens as a rollercoaster ride of music, humour and dance and with ease sets the tone for a successful show.

The story starts off with the wild ASBO (Anti Social Behaviour Order) youths better known in this play as 'vermin' showing the recklessness of their days with an exciting display of well cherographed dance moves to the great dance tunes playing. It becomes apparent that there is no real verbal dialogue going on between the dancers but the dances are the voices used for interpretation. This by no means took any points away from the show but revealed to be the secret to its success with the way the characters such as the ASBO's 'vermin' interacted with the Pied Piper played by Kenrick 'H20' Sandy.

When we first see our heroioc Pied Piper and his associates they use the beauty of martial arts and rhythmic moves of the the snake, eagle and scorpion style. This great piece of dance looked incredible and is more than a hip hop dance but a delightful blend of martial arts moves combined with street dance.

From the dance interactions with the femme fatal to the ASBO youths it's all a marvel to watch and alongside the well produced hip hop beats make each scene of the show even more of a joy to watch and listen to, so much, you find yourself tapping your feet and nodding your head throughout the showcase.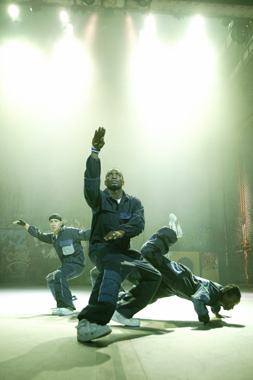 The production includes newspaper reports and the use of video imagery projected on the TV and the wall which was accompanied by a man's voice reading some poetry and people holding candles. This scene felt more like it was highlighting some moral values and issues we face today in our society with crime and violence and brought some importance to mind why we should continue the good fight in cleaning our streets up of gun and knife crime.

The creative dance choreography looked flawless and ran smoothly allowing you to enjoy and follow the story as Pied Piper battles his way to get the respect of the ASBO youths and soon has them dancing to his tune. Even the younger dancers who were no older than 13 danced like they were true professionals and made the whole movement of the story even more thrilling to watch.

The whole experience was slick and entertaining from start to finish, the show had no intervals but the story flowed so well breaking would have spoiled the ride. If you want to see a show with that hip hop edge and a love for street dancing or you want to see a great showcase then this is the one.

Pied Pier is on tour until June 2009. Don't miss it.
---
Related links