Preview of MTV Base adaptation of The Brothers, after-show talk and party, The Rex
Published:

Thursday, December 11, 2008

| Review by:

Jennifer Rock

|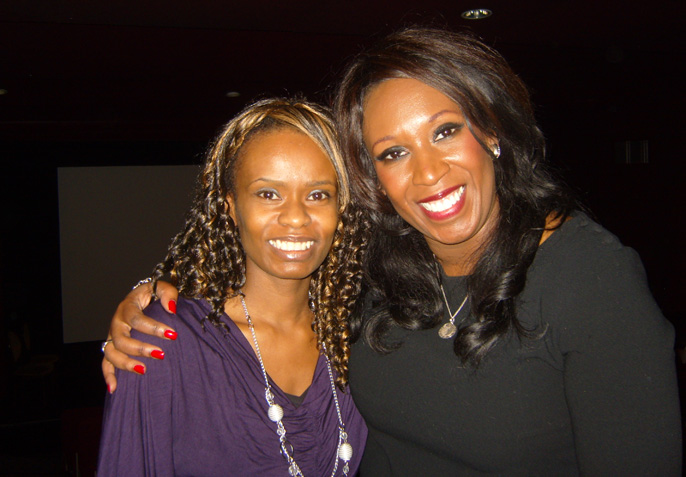 The Brothers, Written by Angie Le Mar
Angie Le Mar's acclaimed play, The Brothers is coming to the small screen courtesy of 'Straight To Audience Productions' a company owned by Angie Le Mar, author and director of this sell-out play. Afridiziak enjoyed a sneak preview of the first episode and got the behind the-scenes low-down on why it has enjoyed such a successful run and will now be televised on MTV Base.

The Rex Cinema and Bar in Piccadilly was the venue for the evening where guests were treated to the first ever screening of the four-part series which is due to air in March 2009.

Following a short trailer about the life and times of Ms Le Mar just a little reminder of why we were all there, it was then over to Brenda Emmanus, who sat down for a cosy chat with Angie, and cast Jason Barrett and MC Harvey.

They both spoke about their chance to be in The Brothers, and how Angie's rigorous approach to directing enhanced their performances and drew out emotions on a much deeper level.


Fellow cast member, Chucky Venn, told Sophia Jackson: "The screening was a fantastic night. I was mad nervous about the audience but they gave nothing but love and support, left them wanting more. It was the first time I'd seen it and the feedback has been positive with great energy and excitement. I had to sit back and take it in, especially if you think about the progression from radio, to stage and now television."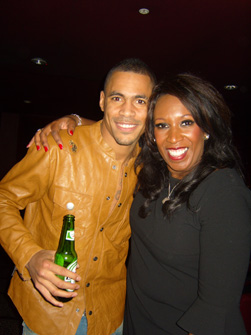 The Brothers is essentially a play about the lives of three men who juggle the combined pressures of friendship, trust and responsibility. But what you may ask is what's so special about that? That's the whole point, says Le Mar: "It's the issues that never get shown, with this production I wanted to show another way, men with problems and issues, guys who look like who we are." Something she feels is missing from the industry today.

This might in part be the reason why Le Mar set up her own production company which she says cuts out the middle man, and allows her to write more and put work out there that her audience wants to see. Hopefully we won't have to wait too long for the next instalment.

With the formalities over, most people made their way over to the bar, where they were only serving doubles (although not too many people were complaining). Spotted in the crowd was Kidulthood's Aml Ameen and former Brother's cast member Richard Blackwood who came out to show their love and support.

Before the lights dimmed, I managed to grab a few pictures with the great lady herself who was in high spirits and a jovial mood. It was then time to shake a leg to an eclectic mix of 90s soul to the latest r&b tunes and show off your moves to throwbacks like Cameo's 'Like Candy', Angie Le Mar's personal favourite. All in all a memorable evening, that gave a great start to the party season and saluted all the hard work that Angie and her team have been putting in throughout the year.

The Brothers will be aired on MTV Base in March 2009.