Felabration
Electric Ballroom
Words by:

Uchenna Izundu

| Published:

Monday, October 17, 2016 3:15 PM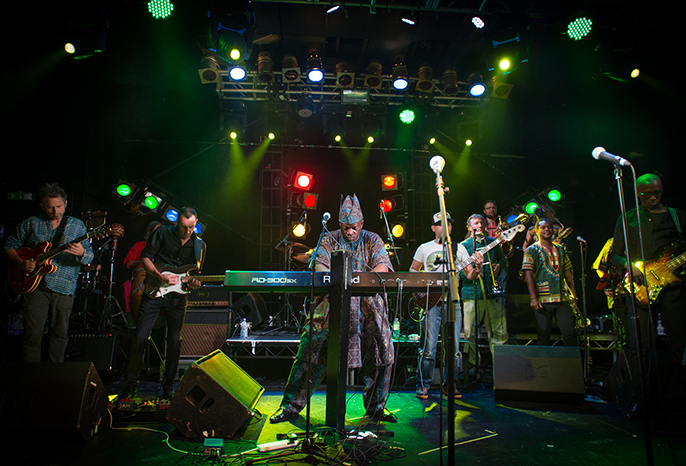 After a long, demanding week where everyone from your boss to your best friend wants a piece of you, the only way to de-stress is to limber up for an intense danceathon.
There is a gritty, grimy rawness about Camden's Electric Ballroom, which acts as the perfect backdrop to the annual #Felabration – a British shake down of the legendary Nigerian Afrobeat artist Fela Kuti who would be 78 this year. This is a meet up of celebrants, complainants, politickers, idealists, daters and breakers, grooving to power pop fountains of release. Kneading away anticorruption protests. Marvelling why Kuti's messages about Nigeria's broken and exploitative system still pack a punch in 2016.
Felabration is a multi-media sensory razzmatazz of photos from Kuti's life, album covers, and performances of his repertoire by special guests, including saxophonist Yolanda Brown, hip hop MC Breis, funk theatric Temi Dollface, and soul singer Terri Walker. What is striking is the diverse and eclectic connectivity to Kuti's work. That requires an able host like Kuti's former keyboard player Dele Sosimi and his inimitable Afrobeat orchestra to keep the Olympian stamina going through the three hour set.
Sheer lung power galvanized spit fire lyrics, sultry soul, sass, and unbridled energy to the crowd that threw up their arms and said: "Yeah, yeah!" into the early hours of the morning.
Permission to recover with a long lie in over the weekend.