Gone Too Far – film review
Published:

Tuesday, October 7, 2014 1:03 PM

| Review by: Ronke Lawal |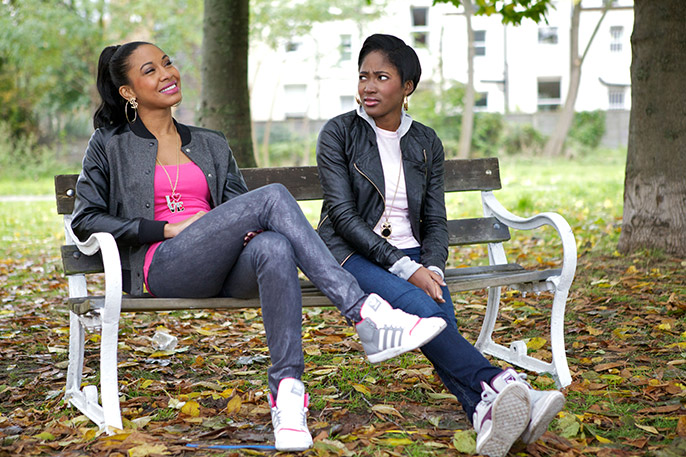 Peckham based teenager Yemi (Malachi Kirby) hasn't seen his older brother Ikudaisi (O.C. Ukeje) since he was three-years-old, so it is little wonder that he is full of resentment at having to make changes to his life to accommodate him. Having grown up in Lagos, Nigeria, Ikudaisi is experiencing London for the first time with all the enthusiasm and gusto that you would expect of anyone who has been waiting to be with his family for pretty much a lifetime. From the moment they meet, Yemi is clearly uncomfortable and anxious about having his street credibility ruined by his sandal and sock wearing brother. The tension is palpable and despite Ikudaisi's best efforts come to a head when the brothers are sent on an errand by their mother (Golda John). Yemi seems to be irreverent to the task at hand, as he's completely distracted by Armani (Shanika Warren Markland) whose sidekick Paris (Adelayo Adedayo) is tiring of Armani's unrelenting narcissism. Havoc ensues as Razor (Tosin Cole) and Ghost (Mile McDonald) set out to punish Yemi for pursuing Armani; all in the midst of Ikudaisi trying to maintain some remnants of order.
The story written by Bola Agbaje is an absolute joy to see on screen, with the striking direction from Destiny Ekaragha this film brings a familiar story to life. The story of what it is to be a second generation "immigrant" in Britain, combined with handling issues that many ethnic minority teenagers are faced with in London makes this a moving yet consistently funny film. It is a comedy first and foremost, a comedy which deals with social identities and the damaging thought processes that are prevalent amongst many black teens in London. The "Caribbean Vs African" argument that rages on despite the fact that the illogical pretexts behind them is illustrated excellently through Razor and Ghost. The issue of colourism and cultural identity is brought to life by Armani and Paris, when their own relationship is challenged by the ignorance that they should be running away from.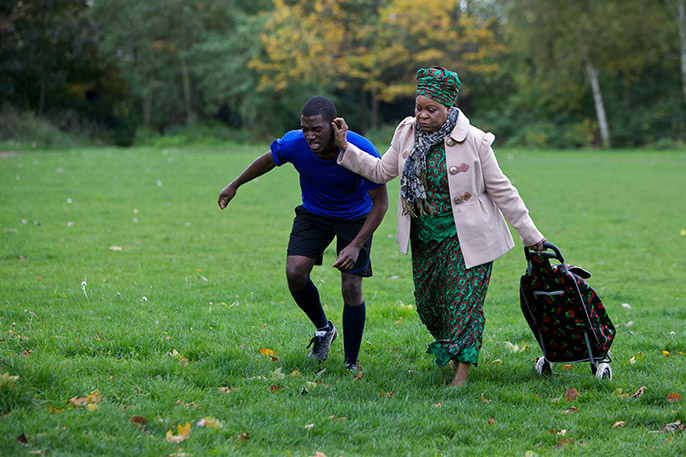 As a British born Nigerian, I could identify so much with so many of the issues that the film tackles, although all my family were based in the UK, holding onto cultural identity in a society which you still needed to be part of to thrive was a unique and sometimes challenging experience. I have to commend the cast of this film, every single character was perfectly cast and perfectly acted. Golda John played "Mum", bringing to life the familiarities of what it is to have a Nigerian mother. The fraternal link played by Kirby and Ukeje was a triumph. I loved the fact that the many diverse faces of Peckham were reflected throughout the film, pretty much every nationality was represented at some point and at a time when diversity on our screens seems to be on the decline I relished this! There were moments when the film veered off course slightly, very brief but at times a little trite.
I laughed out loud, I empathised and I was entertained. This is a refreshingly wonderful film from an exciting team of filmmakers. This is only the beginning for Ekragha & Agbaje. I'm looking forward to seeing more films from them both. Gone Too Far is a film for Londoners. It is a film for diasporans from all backgrounds. It is a film for London. Watch it!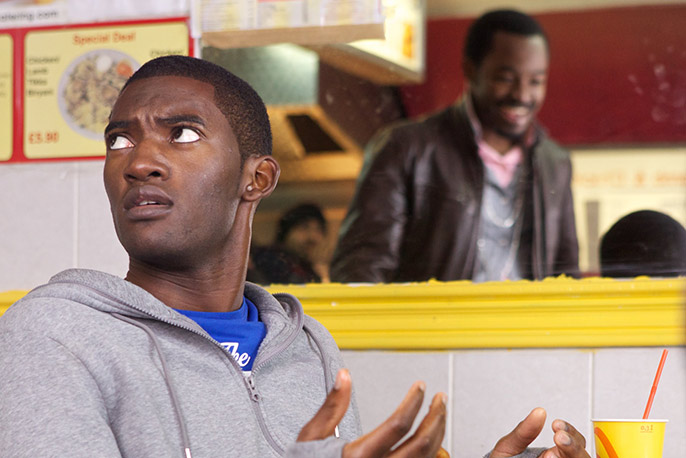 Info: Gone too Far is released on October 10, 2014 / watch trailer