The White Witch of Rose Hall - review
Published:

Monday, October 14, 2013 1:52 PM

| Review by:

Shari Bollers

|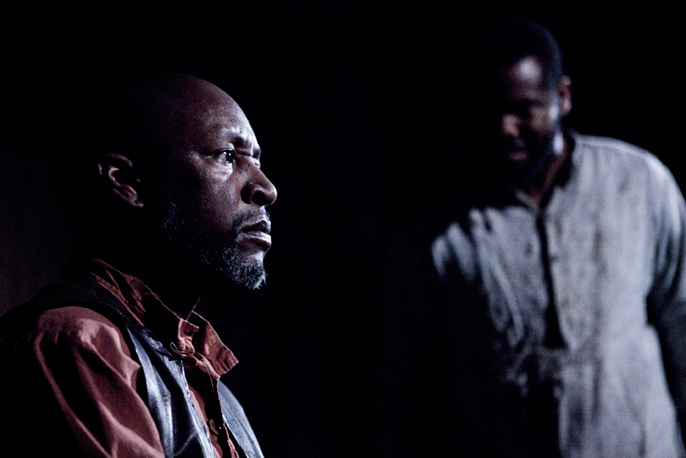 The White Witch of Rose Hall, a new play showing at the Broadway Studio, Catford is based on a myth from Jamaica. Written by Simon James Collier, this adaption brings to life the legend of the White Witch of Rose Hall.
Set in the nineteenth century when slavery is on the brink of being abolished, trouble is brewing. There is unrest with the slaves and there is a sinister undertone at work.
Head to Catford to be enlightened and spooked by the White Witch of Rose Hall.


The play centres on the love triangle between plantation owner Annie Palmer, her newly arrived bookkeeper Robert Rutherford and a free island girl, Millie. His handsomeness does not go unnoticed by either women and both are eager to pursue him.
This story is well told amongst the many characters in this play, it takes on a journey through time, that isn't always comfortable to watch. There is the mistreatment of slaves, harsh circumstances and an overseer with his own brand of punishment.
Well written and thought provoking, you are made to relive the harsh times of slavery. What heightens the story is the eerie undertones of witch craft and voodoo. There are times when you see the irrationality of Palmer, as her sights are clearly set on Rutherford. She is no meek and mild plantation owner; in fact she is vicious practitioner of voodoo.
You watch as Rutherford is warned by colleagues and slaves alike but annoyingly he naively thought he knew better. He believed no foul play could be at the hands of Palmer. Even when a voodoo doll of Millie is seen at Millie's bed side and puts her in danger.
Palmer's witch craft is visible now for all to see, no longer a myth or gossip, she contorts and raises hell. One of my favourite bits was watching her movements as she sinisterly twisted, misshaped and scared me.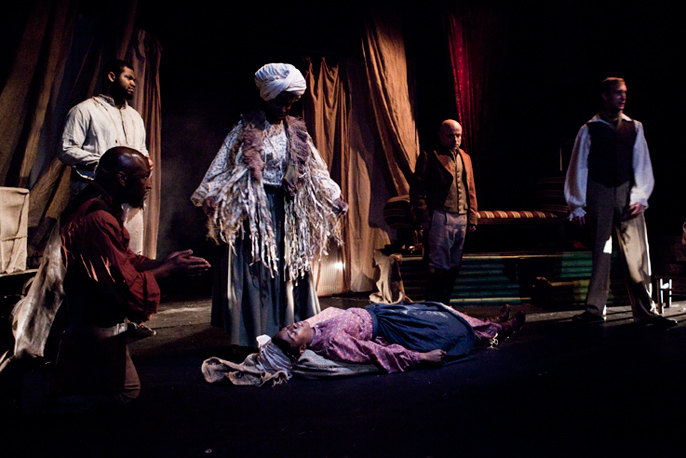 This is a play that shifts from the jovial times with the slaves at the market, to be juxtaposed with the slight shift of unease. Something is brewing but it isn't just the end of slavery but the onslaught of something else and maybe the demise of someone.
Head to the Broadway Studio, Catford to be enlightened and spooked by the White Witch of Rose Hall.