The Scottsboro Boys – review
Young Vic
Published:

Thursday, October 31, 2013 1:31 PM

| Review by:

Lloyd Lewis-Hayter

|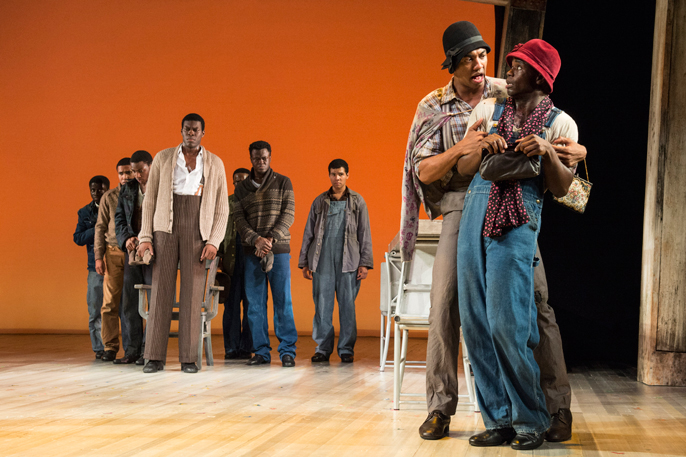 With The Scottsboro Boys Act being signed in April this year, the Kender and Ebb musical arrives for its UK premiere in perfect timing to take us back to where the tragedy began 82 years ago.
Original American cast members from the Broadway production come together with British actors to form The Scottsboro Nine, and the chemistry between them all is remarkable as you instantly fall in love with the dynamic and spirited group.
Having showcased his ability to portray an array of characters in his own UK premiere of his one man show A Boy and his Soul just last month, Colman Domingo once again delivers a range of instantly recognisable caricature like characters. Beside Forrest McCleon, the pair return to their roles as Mr Bones and Mr Tambo.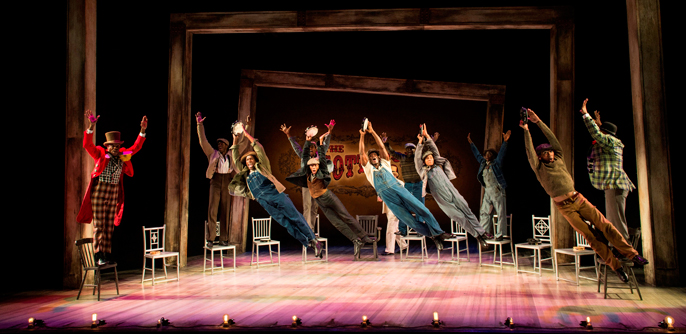 Featuring in the original Minstrel shows, the slapstick prankster duo were played by white men with black painted faces and here the concept is effectively turned upside down as the black actors portray white women, white lawyers and white prison guards.
Fourteen chairs which make up the minimal set are also derived from the Minstrel shows as they often take the same semi-circle formation typical of the entertainment shows.
The musical format of this momentous story results in many disturbing moments. In one scene we are laughing at the cartoon like trials and tribulations of a mischievous boy when in the same breath we are struck with his lynching.
These unsettling scenes highlight the ludicrous injustices of the innocent Scottsboro Nine as well as creating unforgettable scenes, the most prominent featuring the youngest of the Scottsboro Boys performing a tap dance whilst sporting an electric chair helmet.
While the powerful male cast take you on a vigorous journey which will make you laugh, cry and want to learn more about the Scottsboro Boys, it is the only female character who steals the show.
Sometimes forgetting she is there and sometimes wondering why she is, it is her one and only line at the very end which epitomizes the whole show as her identity is revealed.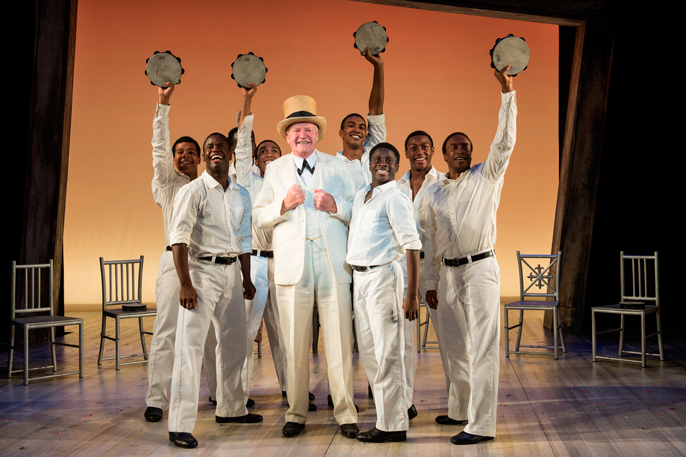 Related links