Jonzi D – Lyrikal Fearta-Redux, Sadler's Wells
Published:

Monday, October 22, 2012 10:16 AM

| Review by:

Havana Wellings-Longmore

|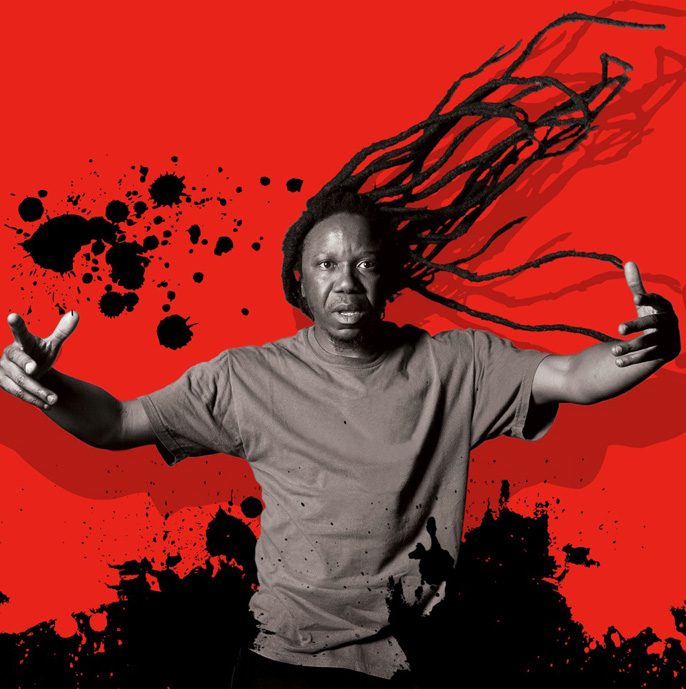 Jonzi D held a gun to my head on Friday night, and I can honestly say I have never enjoyed myself so much! Jonzi D, lyrical theatre pioneer and the host of The Breakin' Convention has returned to stage with Lyrikal Fearta -Redux at Sadler's Wells.

Jonzi D fans won't be disappointed, both old and new fans of hip hop and lyrical theatre will enjoy this production and the audience was a complete representation of cosmopolitan London. Jonzi demonstrated why he is a pioneer with the first part of his two part production with pieces like Safe and Silence the Bitchin'. This time around Jonzi has got support from Boy Blue entertainment stars Kenrick 'H20' Sandy and Michael 'Mickey J' Asante. The moves and energy of the Boy Blue dancers captured the audience and ensured old fans were riveted by the new versions of the illustrated rap battle Silence the Bitchin'.

Sixteen years after the shows debut Lyrikal Fearta's fusion of lyrically motivated movement, poetry and politics is still so potent but sadly all to relevant. Following on from Mark Duggan's death in 2011 and the recent publication of the Cardiff Three police enquiry, Guilty, which explores the relationship between the police and the black British communities, was distressingly relevant. Although Lyrical Fearta is definitely not a family show due to strong language and adult content, Cracked Mirror, about black male fraternity is something that should become compulsory for teenagers to study & watch as it demonstrates the power and respect Black culture demands in our society and how artistes and fans can utilise it to breakdown stereotypes rather than reinforce them.

My favourites were the critically acclaimed Aeroplane Man, Jonzi's poem of a Black man's global quest to find his spiritual homeland and acceptance really resonated with me as a person of multi-cultural heritage. The other favourite was Safe, a piece performed by Kenrick 'H20' Sandy, which looked at human restraint represented through a sort of dancer version of Tourette's syndrome! Lyrikal Fearta Redux still packs a mighty punch with a wealth of the finest b-boys and hip hop dancers including Banxy and BBoy Tuway and BBoy Unique as well as a musical score that is almost like a hip hop history lesson.

Jonzi D always provides an all-round great night of entertainment and a rare opportunity to see great dance performances and have your politics and ideology challenged.
---
Related Links
The second part of Jonzi D's productions at Sadler's Wells is The Letter and Other Works | Thu 25 - Sat 27 at 8pm