I Have a Dream, Polka Theatre
Published:

Wednesday, October 5, 2011 8:12

| Review by:

Ekua Ekumah-Asamoah

|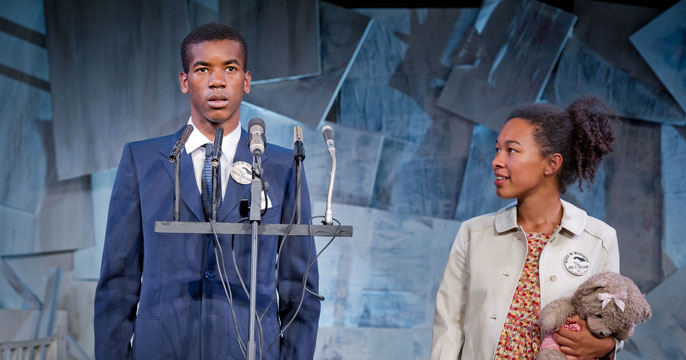 The year is 1963, "Alabama, Georgia", as projected onto the backdrop of protest placards that symbolised the civil rights struggle of the era. We meet Martin Luther King as he sits in his office preparing to write his monumental speech to be presented at the March on Washington. Yolanda, his eldest daughter is unable to sleep and wants to spend time with her father, unaware of the significance of the task her father has ahead of him. The pair has a loving, honest and respectful relationship that permits Yolanda to tell her father that the word 'vision' in his original draft of his speech is too 'stuffy' which later gets replaced with the now famous 'dream'.

Fast forward to present day London and a role reversal finds a young 10-year-old Raheem already in the throws of an agitated black youth, being confronted by his mother, who is a teacher at his school. Unable to express his dreams in an assignment at school, his mother, who is driven by the teachings and sacrifice of Dr. Martin Luther King, tries to instil in him the importance of dreams, beyond wanting to play his computer games. Raheem has heard it all before, and cannot understand what the teachings of a dead man in America have to do with him here in London. His mother 'punishes' him by setting him to read Martin's biography out loud while she prepares dinner.

In a world of time travel and time shifts with programmes like Dr Who, Harry Potter, and Vampire Diaries, it is perfectly feasible that Raheem can travel backwards in time to Yolanda's room, in Alabama, Georgia, in order for him to learn the lesson. And that is precisely what happens, much to the dismay of both our young protagonist. They both scream upon seeing each other but their mutual intrigue about why they have been put together keeps the parents out, and leaves the youngsters the space to figure out why. The biography of King has now transformed to the life story of Raheem. Yolanda reads is while Raheem falls asleep, thinking he is only in a dream. He awakens to find nothing has changed; he is still in 1963 and must figure out how to get back home.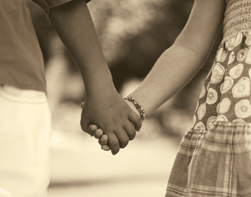 The pair embark on a journey of discovery and learn about each others lives and times. The most important thing for Raheem to learn is how the work and sacrifices of black people in the past have given him the opportunities he has and takes for granted today. Yolanda, who proves to be highly knowledgeable on black history, must understand that her father loves her even though he does not spend a lot of time with her, he is doing his best to make the world a better place for her to live in. She must cherish every moment she has with him. There is a tender moment in the play, when Yolanda asks Raheem how he felt not having his father around, a fate she is unaware would soon befall her. Raheem suddenly realises the importance of history as well as how the choices you make now affects your future.

He does not let on about King's fate but convinces Yolanda to go with her father to Washington, a trip she was trying to pull out of because she was angry with her father for spending too much time with 'America' and not her. By 'morning' in the King household, Raheem has learnt enough about black history to allow him to return to his own time, whirling forward to his living room. Yolanda decides to go to Washington with her father.

Raheem asks his shocked mother to recite the "I Have a Dream" speech, which she is delighted to oblige. The play ends with Martin taking over the speech, addressing America and proved to be a most touching moment in the play.
---
Related links
Info: I Have a Dream is at The Polka Theatre until October 29, 2011