Untitled, Soho Theatre, London
Published:

Monday, October 4, 2010 20:50

| Review by:

Donna McBain

|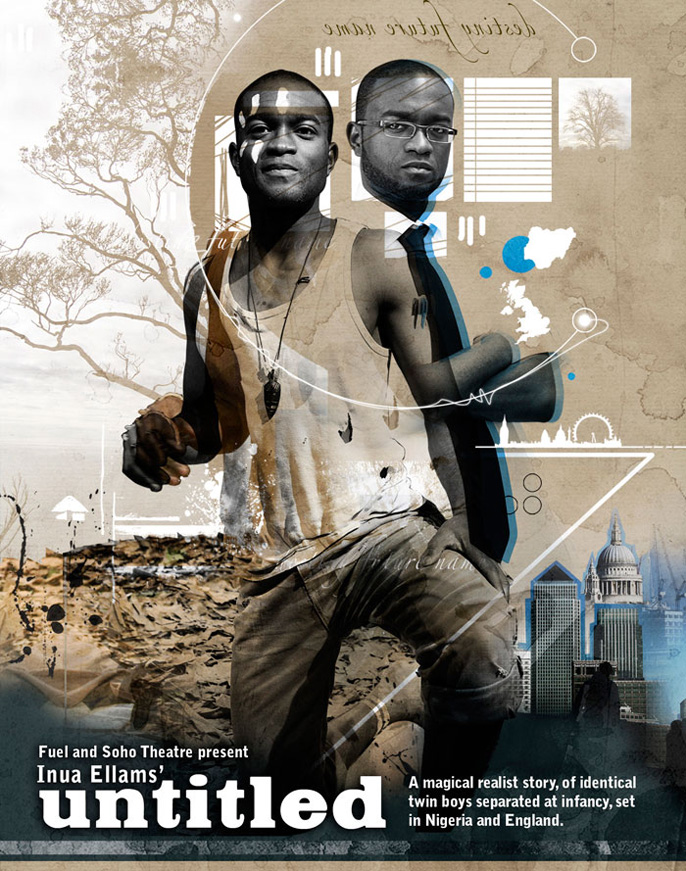 Untitled is a poetical, moving story about the fate of identical, Nigerian twin brothers who were separated at infancy following their naming ceremony.

This Nigerian ritual saw one child named and the other untitled which according to cultural superstition leads to misfortune. Aware of his destiny, the child's mother abandons him and flees to England with her titled son.

The show unfolds in Nigeria, twenty five years later, amidst the forest leaves and earthy dust, home of the nameless twin. Full of wit, he presents himself to be bold and fierce enough to survive alone in his native territory, having lived a different life from his twin brother who grew up in London.

In this one man show that the writer Inua Ellams performs, the audience learn what it is like to lead a Nigerian and British way of life. The distinction between the cultures is cleverly achieved by some simple props and sounds, and most importantly through the power of language.

Halfway through his performance, Ellams' fictional character shifts from speaking in conversational prose to short bursts of rhyming verse, signalling his English identity and lifestyle that is presumably more refined and consistent in England. The character's isolation however, seems more evident in this part of the show, with the mood tense and melancholy.

It appears that the writer's choice to have a twin brother, who is cursed in the play, shows his need to highlight the myths and stereotypes attached with culture. The moral of his story however, is that you can create a name for yourself and determine your own destiny, which is something he illustrates forcefully with Untitled.

Inua Ellams performs two character profiles that are distinct and believable, and the narration is also playful, transporting you to different places in time. It cannot go without saying also, that he manages to celebrate the anniversary of Nigeria's independence through his storytelling of the birth of twin brothers, whose lives are marked by triumphs and struggle, something which an audience are bound to relate to.
---
Related Links
Untitled is at the Soho Theatre until 9 October, 2010
Afridiziak review of The 14th Tale, 2010
Afridiziak interview with Inua Ellams