Napoleon Maddox, Arts Depot
Published:

Monday, October 18, 2010 13:13

| Review by:

Havana Wellings-Longmore

|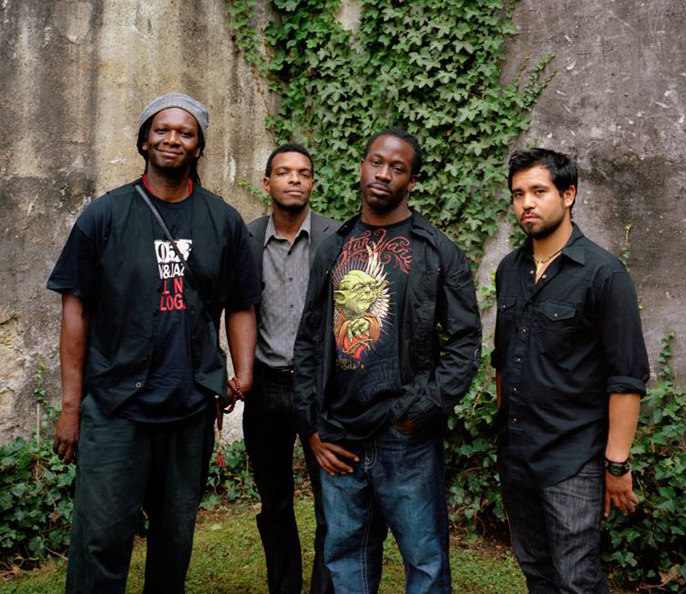 The intimate crowd at the Arts Depot were treated to an amazing fusion of hip hop, jazz and funk by Napoleon Maddox and his incredible band ISWHAT?! The band went through an eclectic repertoire of songs, which featured influences from rock, soul and even r&b.

Maddox's flow changed effortlessly from raw hip hop to soft spoken-word, all the while displaying his fantastic lyrical style. Some people would describe Maddox as a 'conscious rapper' as his lyrics carry a message as he often shares his views on society and the problems people face. However I would describe him as a hip hop poet and a rare talent as his lyric's capture the audience and you become memorised by the visions of his stories, only disrupted by the head-pumping and two-stepping caused by the funk bass line, rock drum beats or unbelievable saxophone solos. That's what makes ISWHAT?! so exciting - Maddox's rhythmic flow and the melodic horn lines.

The band had a great vibe on stage and seemed to be having the time of their lives playing with each other, and even though the songs were all tracks from their albums it sounded fresh and at times completely spontaneous. The band were laid back and came out to talk to and bask in the adoration of the audience after the show. I got a chance to speak with Maddox and he told me that although the ISWHAT?! line-up is four people; himself a saxophonist, a bass player and a drummer. Over time ISWHAT?! line up has had to became hugely expansive due to the musicians' heavy touring schedules. I had never seen ISWHAT?! perform before but after hearing songs like Homestead and hearing Maddox beat box I will definitely be trying to catch them again before the end of their tour and downloading their albums.

Napoleon Maddox is for anyone who enjoys good quality music with a kick. Don't judge the band on looks as this is by far no ordinary live hip hop band or pretentious performance poet. This is undeniable talent that merges the best of contemporary musical styles to give you a unique listening experience.