Estate Walls, Oval House Theatre
Published:

Friday, October 1, 2010 11:54

| Review by:

Sophia A Jackson

|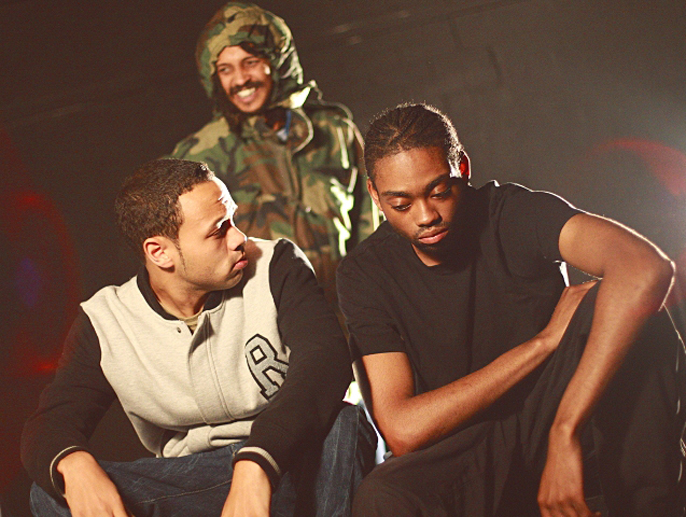 Set amidst the walls of a London estate, this five-hander tells the story of friendship between four young people, three guys and girl and the local crack head. Written by the actor come writer, Arinze Kene who is also artistic director of the newly founded Inner City Theatre - Estate Walls is their debut production.

Directed by the award-winning Ché Walker (Been So Long), Estate Walls manages to draw you in and keep you there for the duration of the show. It's witty, and I mean belly laughingly funny and written with such beautiful, poetic prose that it could even go as far as being described as an urban Shakespearian tragedy.

Far from early assumptions that this is another play glamorising the ghetto – Estate Walls has depth as we explore friendship and the intertwining emotions of love, jealousy and rivalry that go with the complexity of long-term, childhood bonds. Marry this with the frustrations of financial injustice and limited opportunity and we have a story to tell.

There's Obi, who wants more out of this life of living on a dead-end estate – he's a writer and where he goes, so does his little notebook of poetry. As the play and a love triangle unfolds, this book of his private and emotional thoughts later contributes to the play's tragic and devastating ending. Then there are his best mates Myles and Cain – always plotting and up to no good. Revenge seeking Cain has just come out of prison and seems intent on going straight back in there, failing to learn from his mistakes. Myles – loves the ladies and is actually a bit of a dumb-ass.

Finally, we have the heart and soul of the matter, Chelsea, who is full of aspiration. The storyline is packed with emotion and written and directed in a way that the audience can understand where the characters are coming from and can relate to their frustrations at wanting more out of life but not believing in themselves enough to do something about it – or at worst, blaming the 'system' for the situation they find themselves in.

The brilliantly executed Estate Walls is part of the OMO London, Nigeria in British Playwrighting festival – celebrating Nigeria's 50th anniversary of independence (1 October).

The cast includes Daniel Greene, Daniel Norford, Ricci McLeod, Sophie Benjamin and Garbiya Huss.

On October 5, there will be a post-show discussion.
---
Related Links
Estate Walls is at the Oval House Theatre until October 9, 2010
Afridiziak Theatre News interview with Arinze Kene, 2010
Afridiziak Theatre News interview with Arinzie Kene, 2009
Inner City Theatre