La Soirée – review
Leicester Square
Words by: Mike Scott-Harding | Published:

Thursday, November 17, 2016 6:00 PM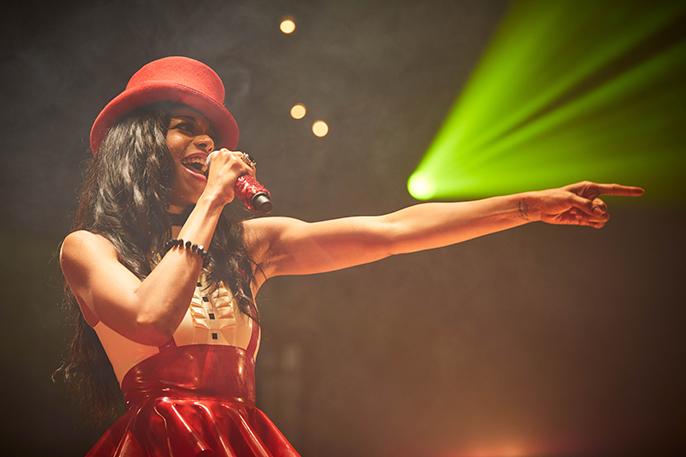 Under the new tent-like construction at Leicester Square, lies a cabaret show that – for all its allusions to gauche modernity – feels comfortingly familiar.
Yes, it contains elements that some may deem risqué, and certainly those who find the sight of a naked body in any place but their bathroom mirror should probably look elsewhere. However, the skill, camaraderie, and joi de vivre on display make this show - especially at this juncture - a definite must-see.
The 11 acts on show run the gamut of cabaret styles: singer, magic act, outrageous physical comedy duo, juggler, trapeze artist, contortionist, balance-duo, and hula-hoop-er.
That almost all of these accomplished artists seem to possess a 'twist' - making each offering memorable - is as much a testament to the staging and pacing of the show as to their individual talents. Each performer seems to complement the previous one, just as each performance builds expectation for the next.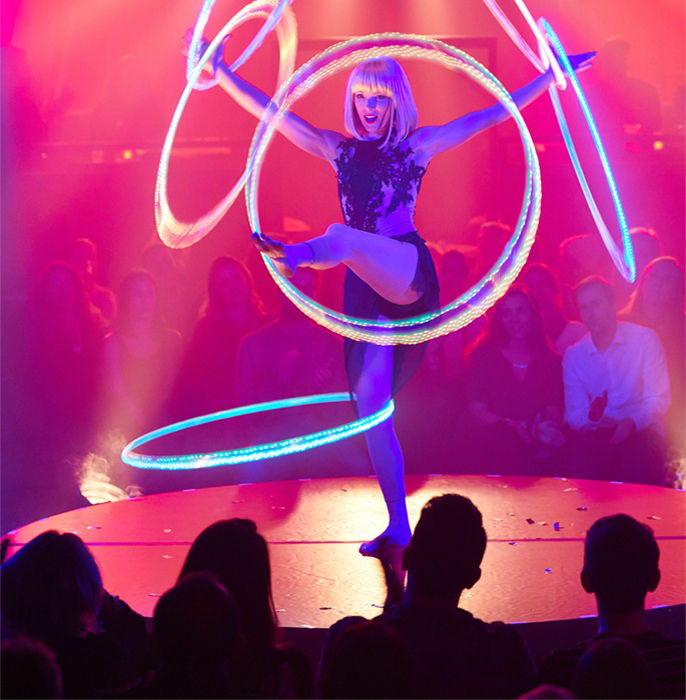 The highlights are:

Captain Frodo – a contortionist who, as well being an engaging raconteur, is also superbly gifted at physical comedy. This combination makes him hilarious, and also gives him the sense of danger that all good cabaret artists should have. Not for the squeamish.


Daredevil Chicken – a Vegas male/female couple fusing raunchy, high-energy comedy with absurdist slapstick and…magic tricks. This may sound confusing, but believe me – you won't be able to take your eyes off them (even if you might be peeking through your fingers).


The English Gents – an acrobatic/balancing duo who use their 'uptight English' personas to showcase their strength, and skill at physical comedy; the results are hugely entertaining.


Ursula Martinez – a singing, comedic, bi-lingual magician whose 'hide the hankie' magic routine will leave you not knowing where to look (!)


Denis Lock – one half of 'The Gents', Lock also performs solo. His wonderfully entertaining bubble routine – thanks to effortless storytelling, and a flawless 'blowing' technique – may well be the emotional highlight of the night. An impromptu standing-ovation was well deserved.
Other highlights were 'Hoop Girl', Satya Bella, 'Pole Man', Hamish McCann (the other half of The Gents'), and 'Pipe Woman', singer Acantha Lang.
[Okay, these aren't their stage-names, but the titles seemed to fit in with their acts, and I couldn't help myself.]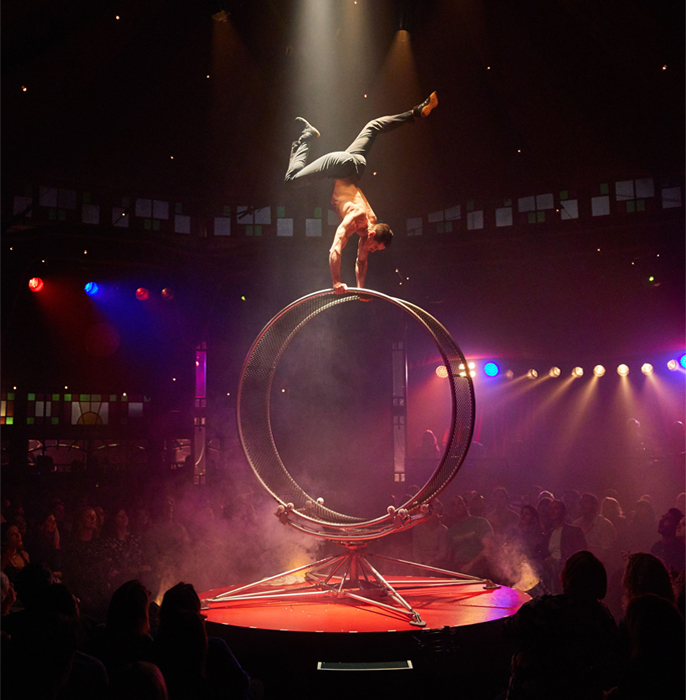 The sound, lighting, staging, and general atmosphere are all superb.
If there was a downside, it was the lack of colour-diversity in the audience. I have no doubt that most minority groups were present – some being more noticeable than others. Therefore, it would be a shame if – during the show's continued run – more BAME people were not present to share in its message of celebration and inclusivity.
This homage to the world of cabaret is an unashamedly escapist (re) treat; an uncomplicated evening of performance, designed to bring an audience together through the simple joy of being entertained.
Info: La Soirée is in Leicester Square until 8 January 2017 / Book tickets