Ilé la Wà - review

Words by: Ronke Lawal | Published:

Wednesday, November 30, 2016 11:33 AM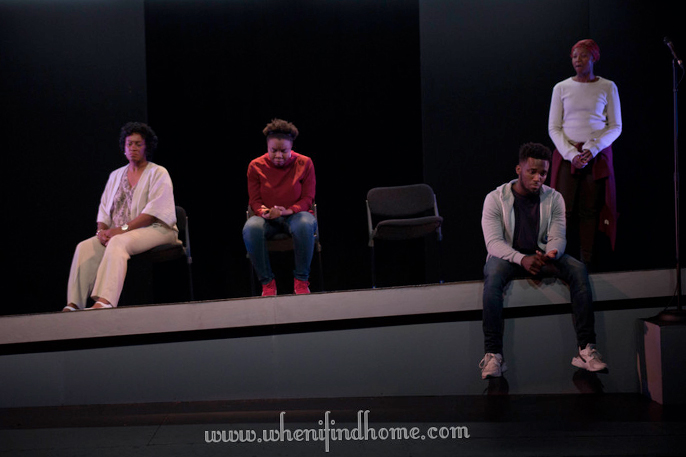 Ilé la Wà is a multi-layered play set around the central theme of immigration and identity in the UK. The central question is "Where is home?" how do we define home and how does it have an impact on our identity and our sense of worth as human beings. Set within a detention holding cell we meet four characters each with different stories that explore the immigration narrative. Though the theme in and of itself is nothing new, the style with which writer and curator, unique Tolu Agbelusi, has presented this production is unique. Using poetry, spoken word, short film and art, Agbelusi has managed to create an inter-connected experience that challenges the audience to think beyond the basic definition of home.
Ilé la Wà is a hard-hitting emotive piece which is worth experiencing.


Focusing on the play itself, the script is powerful and emotive. Each character forces us to assess our own judgements. The cast was strong, from "Posh and Pompuos Brit" Ellie played superbly by Flo Wilson to "Ghetto" Ronu played by Bayo Gbadamosi and Sasha played by Agbelusi and "religious" Tapiwa by Rudzani Moleya each cast member resonated with the issue of identity and finding one's home. The issues of mental health, homelessness and racial profiling were represented well by this all black cast. Whilst I could understand why Agbelusi focused on the African-Caribbean story it would have been interesting to interject a member of another racial group perhaps Eastern European or Middle Eastern to enhance the juxtaposition of racial identity. This being said the story and the script were powerful with solid direction. The set, whilst simple was poignant in its structure as it sloped to an angle to represent the skewed and unpredictable nature of immigration policy and practice through the ages.
Ilé la Wà is part of the "Home Is ..." Project which is a grassroots project using poetry and spoken word to disrupt of definition of "home. The project is particularly interested in exploring how emotional and or physical displacement affects our definitions of home. In today's political climate where xenophobia is on the rise, the need to understand "the other" is more important than ever before. The play, poetry and exhibition combined do a great job in terms of highlighting the issues that black people in Britain face when it comes to identity and belonging.
It is a hard-hitting emotive piece which is worth experiencing.