Taming Who? Review
Intermission Theatre
Published:

Monday, November 17, 2014 4:16 PM

| Review by: Lloyd Lewis-Hayter |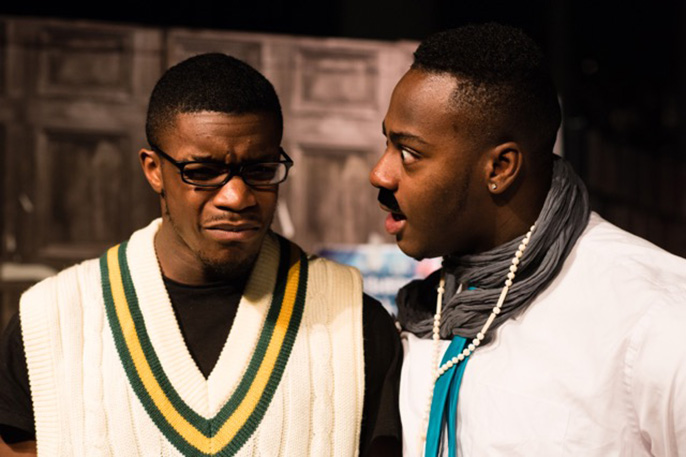 The cast have a hugely exciting energy and dynamic, which shines most of all in scenes where they are all on stage together.
Nowhere else do first impressions, reputation and popularity matter most than when arriving at university. A perfect setting for exploring our understanding of relationships in today's London, Taming Who? swaps Shakespeare's Italian setting for a university campus where we meet many of the characters arriving on the first day of Freshers' week.
Written and directed by Intermission Theatre's artistic director Darren Raymond, the original plot of three men after one woman's heart plotting ways to find their obstacle, her fiery, foul mouthed sister Katherine a suitor first remains while everything else is brought right up to date.
Altered to be believable according to our modern day standards, Petruchio's father calls from Africa worried about his ability to look after himself and his younger brother Grumio since their mother passed away and orders them to return to Africa. Thinking on his feet, Petruchio tells his dad he is married to a woman more than capable of taking care of him leaving him just three days to find such a wife before his father comes to visit.
Persuaded to pursue the feared Katherine for his wife by Hortensio who wants to get to Bianca, Pertrucio has the terrifying task of taming his supposed wife in time for his father's arrival. Whilst Pertrucio struggles, Lucentio disguises himself as Bianca's Italian teacher and Hortensio as her dance teacher both with the intentions of spending some time alone with her.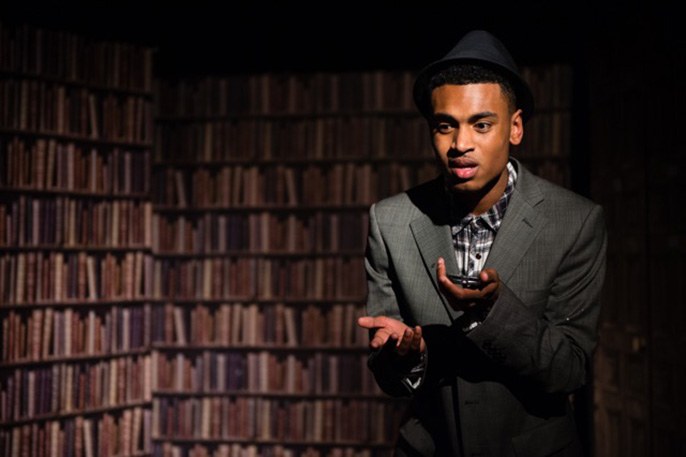 With so many characters disguising themselves and their intentions, a hilarious farce ensues. With the odd burst of Shakespeare, the rest of the language is true to the young cast of Londoners. The slang is natural, up to date and not over exaggerated. The cast have a hugely exciting energy and dynamic, which shines most of all in scenes where they are all on stage together.
Sixteen-year-old Kosi Okoli gains the most laughs as he makes an outstanding stage debut as cocky joker Grumio. Brought up in Africa it is the clash of his father's traditional African expectations of a marriage with today's very different British expectations that add yet another layer to the piece.
Working in a little bit of Azonto and even Bobby Shmurda's song of the moment Hot N*gga, Taming Who? is a refreshing play, which thanks to the authenticity of Intermission Youth Theatre is free of all the cringe worthy moments an urban play often brings.
Info: Intermission Theatre's Taming Who runs until 22 November 2014, 7.30pm at St Saviour's Church, Walton Place, London SW3 1SA | Book tickets
Related Links
Prison Wings, Intermission Theatre - review
HMP Macbeth, Intermission Theatre - review
The Playground, Intermission Theatre - review
10-10-10, Intermission Theatre - review
Darren Raymond, Intermission Theatre - interview