On Route at The Last Refuge
Published:

Thursday, November 8, 2012 13:27

| Review by:

Havana Wellings-Longmore

|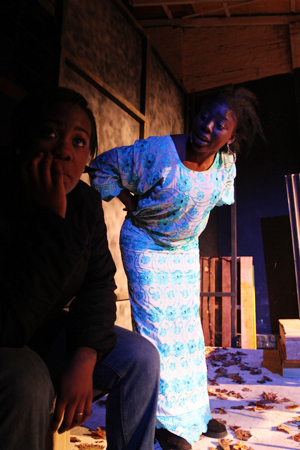 I nearly missed the performance of On Route as The Last Refuge Theatre is hidden so well in the heart of Peckham, within the warehouses of the Bussey Building. The play was a short coming of age tale of Bumi O'deji, a young Nigerian living in south London and struggling with the pressures of life. Bumi has just got out of prison and is looking for a new start by focusing on re-establishing parental rights for her young daughter Abigail. The tale plays out on the bus from the social services visitation centre to Bumi's home.

The script was supposedly inspired by the 2011 riots and attempts to explore the issues of society, youth, opportunities and lifestyle. Well the answers given were simplified and predictable; young people are all high on marijuana, and if only we all had more respect for our elders the country would be a much better place. However the multiple story line layers for so many characters in such a short piece, was overwhelming. It actually took away from Bumi's central storyline and made it harder for the audience to empathise with her character. The piece felt irrelevant and dated, the writer's only source of humour being; a drunk passenger and any use of Nigerian accents.

Unfortunately the characters were undeveloped and far too cliché, with no real depth or emotional connections with the audience. Written by Jade Tettey and directed by Tamer Daghem, the lack of experience between these two was evident on stage and I felt the direction really let down the performers. The main character of Bumi (correct Nigerian spelling Bunmi Odeji) was played and presumably directed with a complete lack of energy or conviction. As a result the actress, Jada Fairweather appeared bored and uncommitted to the character. Meanwhile Abdulie Touray, who is credited as a co-writer, completely over acted his small role, highlighting the lack of good directorial decisions and dramaturgical support. There were some nice performances from the supporting cast including Darren McFerran, Shina Lunlaja and Natasha Marshall.


The icing on the cake was the intimate venue wasn't intimate enough to stop the overwhelming sound of the Pentecostal Church worshipping in the car park below the studio space. Regrettably this disruption was the highlight of the evening for me.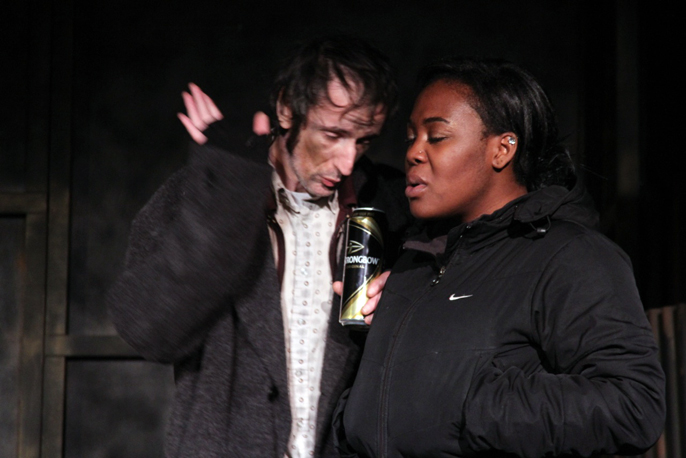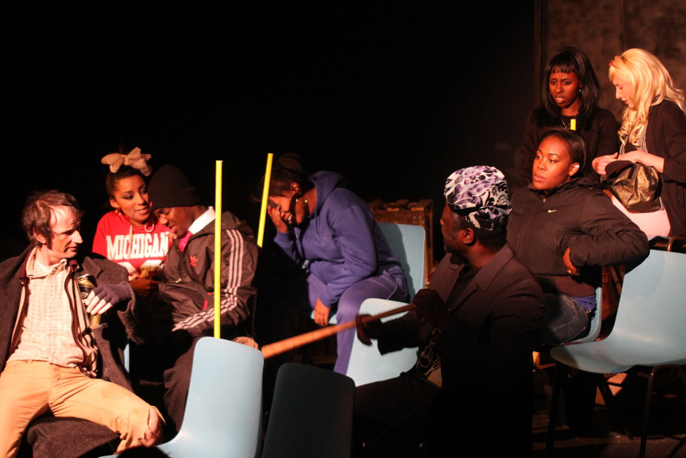 Info: On Route was at The Bussey Building on November 4, 2012