Laugh Out Live, Electric Brixton
Published:

Monday, November 5, 2012 4:04 PM

| Review by:

Abiola Lawal

|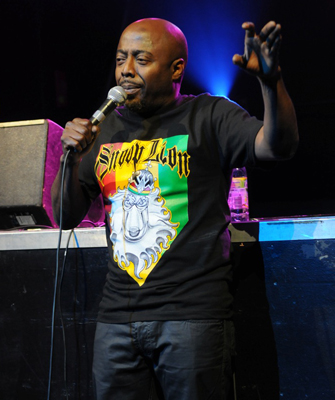 Laugh Out Live's Sunday night comedy session was a comedy sandwich with a wonderfully hilarious filling sided by two pieces of hard to digest bread.

The opening act was not my cup of tea. Shadrack and the Mandem had some funny moments but their act wasn't very strong. Aside from taking the mick out of the audience and spraying us with water to distract us from the fact that they weren't really funny, they then proceeded to "spit some bars" over a grime track, luckily I couldn't hear much of what was said. But Shadrack's, (or was it the Mandem?) ashy knees did tickle my funny bone.
A late start to the show meant that the acts were set up side by side without a pause for breath. I breathed a sigh relief as this meant the next act would come on shortly and hopefully make me laugh. He did.

Kevin J was absolutely hilarious, his talent for accents allowed the predominantly black audience to accept this "skinny white boy" and take him at face value. He was funny and could match everything he said with a well thought out story line. From the beaches of Barbados to the dangerous streets of Lagos, Nigeria, Kevin took us on a comedic journey of his ongoing success as a comedian. This young man is definitely going places.


I would definitely catch the next Laugh Out Live show as it was a good night out for adults.


The next act had me grinning as I knew him from other events I've been to. Slim Comedian is a seasoned pro in the UK comedy circuit so knows how to give the audience real belly laughs and keep the crowd buzzing. He lived up to my expectations with his side-splitting take on relationships and comical experiences of being a hands on father that were simply refreshing as they were snort eliciting. He made me laugh out so loud I nearly missed his next joke. If it was up to me he should have been the headline act as he was just fantastic and had the whole audience in stitches.
The headline act all the way from the US proved to me that things Stateside should sometimes just stay Stateside. Donnell Rawlings' performance was funny and some of it was even really hilarious. However some of it left me frowning, I can take a joke but some of his jokes were just plain offensive and unnecessary. Also some of his humour was just too American and the UK audience had to force out a laugh as we weren't on the same page as our American cousin. I give him props though as his energy was on point and he had obviously prepared his material to ensure he did get a laugh out of us. It would have been better to get a headline UK act to provide a new platform of support for UK talent, however I would definitely catch the next Laugh Out Live show as it was a good night out for adults. The next time I hope they keep it straight UK and mix it up a little, I was surprised that there were no female acts when we have plenty of female talent in the UK comedy circuit.