I Stand Corrected, Ovalhouse Theatre
Published:

Sunday, November 25, 2012 8:27 PM

| Review by:

Sophia A Jackson

|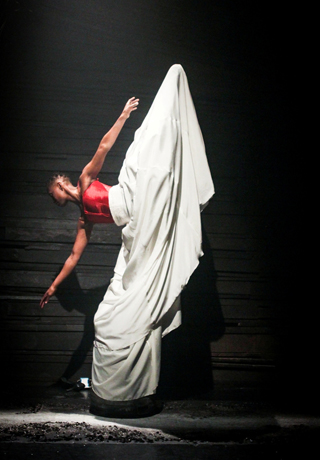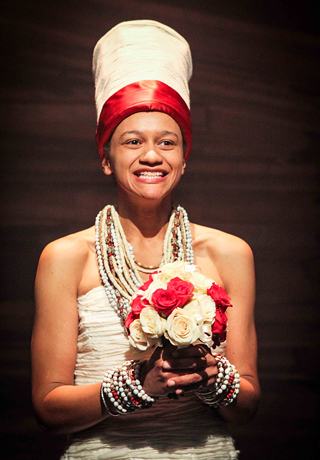 There is a belief that raping a lesbian woman will 'cure' her of being a lesbian – a belief that is particularly prevalent in the Townships of Cape Town, South Africa. It is known as 'corrective rape'.

Following a successful run in South Africa where it premiered, I Stand Corrected, written by Mojisola Adebayo and choreographed by Mamela Nyamza is showing at Ovalhouse Theatre until December 8. It is a beautiful and poignant piece of intimate theatre - political in parts but essentially a love story that pays homage to those who have been raped because of who they are and who they choose to fall in love with.

Through sensuous and provocative dance, song and audience interaction, the two-hander played by Adebayo and Nyamza tells the deeply moving courtship of lesbian lovers about to make their relationship official and be pronounced wife and wife.

However this marital union will never be. Here we see the heartbreak of a bride to be thinking she has been jilted at the altar, when in fact something far worse has taken place.

As depressing as the subject matter is and with scenes that are sometimes heart wrenching and uncomfortable to watch, this adeptly written play still has plenty of light relief and innuendos to make you smirk.

I Stand Corrected is an exquisitely performed story using intellectual dialogue to pay tribute to the many lesbian, gay, bisexual, trans and intersex people who have suffered hate rape or murder.

This play will make you question your own religious beliefs and what we accept as 'normal'. At the very least you will leave Ovalhouse theatre with a lump in your throat, a tear in your eye and be completely moved. At most the play's legacy will give you a deeper understanding of the harrowing devastation that the depths of homophobia and ignorance can lead to.
Related Links