Blackta, Young Vic
Published:

Wednesday, November 7, 2012 16:24

| Review by:

Abiola Lawal

|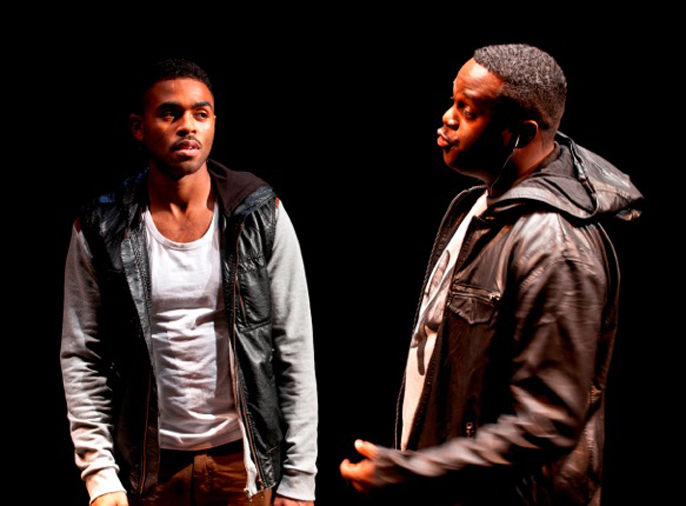 Blackta, Nathaniel Martello-White's debut play aims to expose the highs and lows of making it as a black actor in the British film and theatre industry. Five male black actors of varying ages and shades are taken through varying degrees of humiliating auditions with a faceless panel deciding if they get the green light and make it in the industry.

None of the actors have a real name they are just recognised by their complexion, the handsomely confident Yellow (Howard Charles), the hungry and angry Black (Daniel Francis), Brown (Anthony Welsh) our main protégé frustrated with his lack of progress in the industry, and the comedic Dull Brown (Javone Prince). The character of Older Black (Leo Wringer) patiently waiting his turn against the character of Younger Black (Michael Oku) cockily sauntering in to do his bit, shows just how far black actors actually have come in the industry.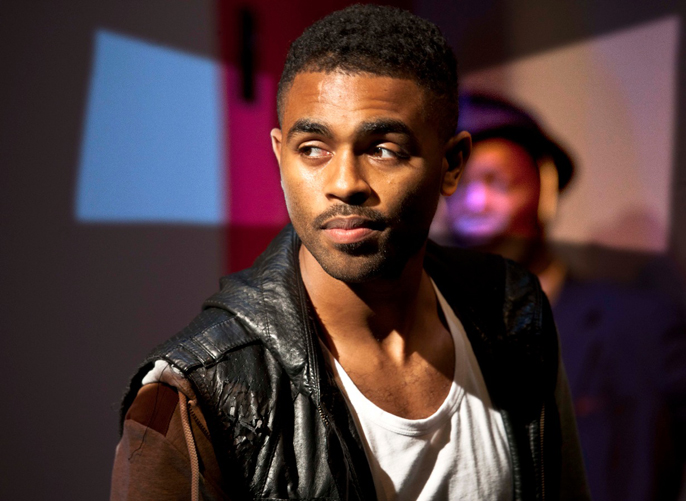 This play promises to deal with a real issue that I'm sure is faced by many people of colour trying to make it in show business. It is hard for anyone to make it in the entertainment business regardless of colour but I think breaking away from stereotypes is twice as hard.

At its heart Blacka is trying to deal with the real issue of racial stereotyping, however as a critic I have to point out the parts that disappointed me. Unluckily this play doesn't break away from any stereotype but instead reinforces the negative stereotypes of the black man. Each of the characters talks in a youthful "ghetto" manner, not one of them seems to have made it out of the pre-requisite "hood". There is too much quarrelling and bickering amongst these men and there is far too much bad language. The dialogue could have been much cleaner and far more eloquent. It is just too long and seems to lose its way in many scenes, namely the Stars Wars bit. It should have been much shorter and got to the real crux of the issue. It could have been so much more, but then I guess so many black actors could have been so much more so it proves a point.

There is no real issue or conflict portrayed with the actual "man" or the "thing" as I would have expected, instead each of the men fight with each other and seem hell bent on tearing each other down in the hopes of making it rather than helping each other out. But maybe that is what Martello-White is trying to portray, that the problem does not come from the white man but is in fact an issue within the black community. We are the ones who value each other according to how dark or light we are.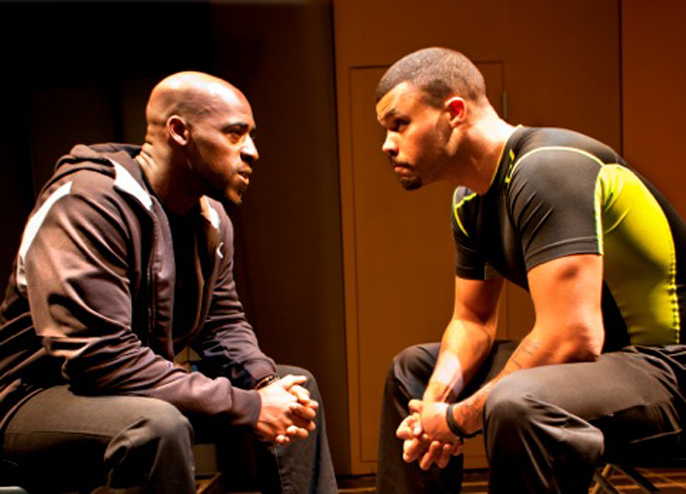 There are many great aspects to this play, it is funny, well written and every character gives a wonderful performance, especially Daniel Francis as Black, his anger and frustration is so palpable, as is his shame at the things he has to go through to make a name for himself amongst his peers and the industry.

For his first written play this is still a great achievement for Martello-White as he has created something for himself and other black peers rather than waiting for the "man". I think young black men would enjoy it and should see it, in fact they may see something I missed.


Info: Blackta is at the Young Vic until November 24. 2012