EX, Soho Theatre, 21 Dean Street London
Published:

Saturday, November 26, 2011 8:55

| Review by:

Karla Williams

|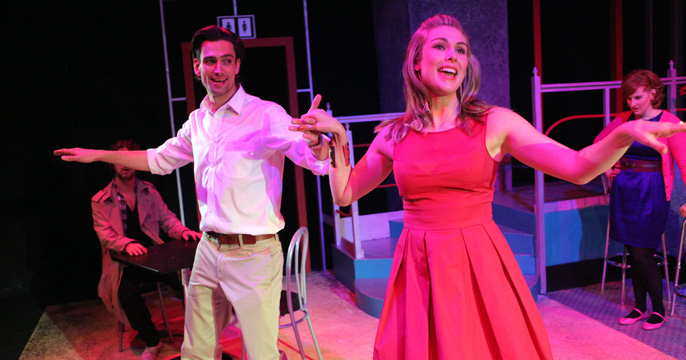 Set within a trendy London night club EX explores with humour and music the bizarre adventures of an unlikely foursome during an eventful night in a bar. Ruby (Booth-Steel) is in a relationship with Keith (Thomas) a tall, good looking, Canadian Paediatrician who treats her with the love and respect she doesn't feel she deserves.
However Ruby is in love with Jack (Carey) a short, insulting, cheat of a man who finds lying to women far easier then telling the truth. Clare (Dillon) is also in love with Jack despite being way out of his league and more aesthetically matched to Keith.

The first half starts slow as Ruby and Jack relieve the highs, but mainly lows, of their previous relationship with songs and attempted comedy that aren't particularly entertaining or funny; however with the arrival of Keith and Clare after the interval the musical picks up some much needed variety.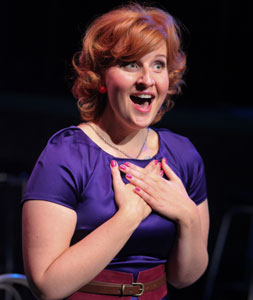 We are then treated to an amusing exploration of 'contemporary' relationships as Keith tries to win back the heart of his beloved Ruby with the assistance of the broken hearted Clare, who herself has an ulterior motive. However the production is far more useful as an examination of the crippling effects low self esteem is having on the modern day woman as both Ruby and Clare put up with abuse, disregard and a blatant lack of respect from the excuse-of-a-man Gary under the deceptive guise of love.

The songs within EX are light hearted and at times funny as Composer Ross Loraine does the universally amusing technique of putting profanity to music. However the star of the show has to be London actor Simon Thomas and not just because Keith is tall, athletic, charming, kind and very good looking but because he delivers a faultless Canadian accent that had me seriously investigating the possibility of marrying a Canadian National.

Former How Do You Solve a Problem like Maria? contestant Siobhan Dillon, also puts in a noteworthy performance as Clare and has a voice that stood out among the cast.

Despite its initial lethargic EX is a comic and somewhat charming modern musical without the epic and grandeur musicals so often demand. Give it and chance and stay after the interval - you won't be disappointed.

Cast includes: Amy Booth-Steel, Siobhan Dillon, Simon Thomas and Gerard Carey
---
Info: EX is playing at the Soho Theatre and closes on December 3, 2011. | www.sohotheatre.com/whats-on/ex/