Salute to the Wailers, Hammersmith Apollo
Published:

Monday, November 01, 2010 19:04

| Review by:

Victoria Woode

|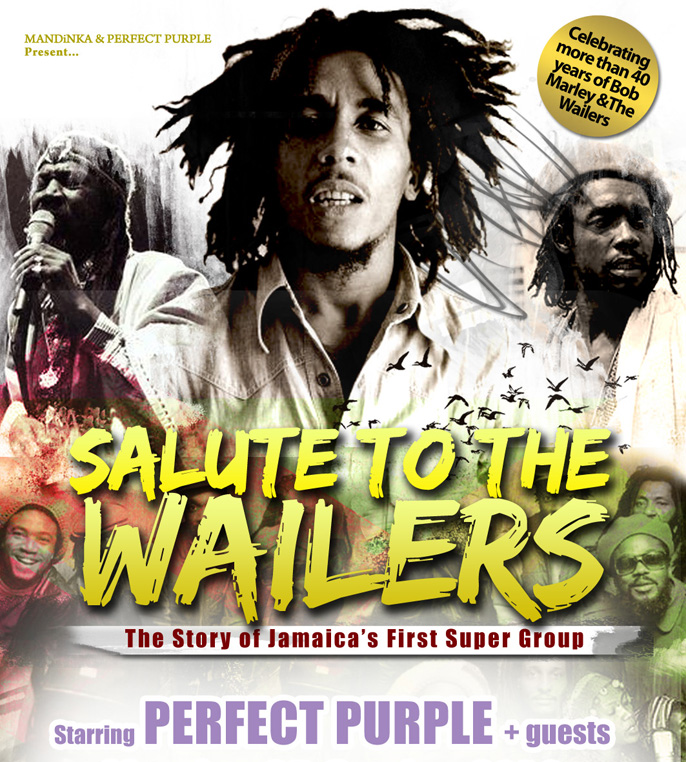 What an evening! Salute to the Wailers has come back to London with a vengeance. Some of you may have been fortunate enough to experience the live, magical musical experience by the Perfect Purple Band and their accompanying vocal talents in the past.

I was one of many music fans at Hammersmith Apollo on Monday, October 25 for a night dedicated to the music legend Bob Marley.The whole night was an education course on the life and works of Bob Marley.

The first half of the evening enlightened with tracks I have never heard of but soon began to love. Slave Driver and Pass it On had the audience's heads nodding and bodies swaying. Fortunately standing space was available for people to let the music take over there body. One of my favourite performances of the evening was Kinky Reggae performed beautifully by the sweet sounding Dionne Reid.

Salute to the Wailers featured seven main singers who gave us perfect renditions of Bob Marley's most loved songs. I enjoyed the fact that the voices of individual singers suited the whole variety of songs and styles ranging from the Soul Rebels album right up until Confrontation, Marley's final studio album released after his death.

The second half of the evening incorporated just what I was hoping for - the classics. Get up. Stand Up, 'Could you Be loved, Don't Worry, Jamming and every Bob Marley and the Wailers hit you can think off.

My highlight of the night was the performance by Marcia Griffiths, an original Member of The Wailers. It was a wonderful touch to not only have Marcia Griffiths present at this event but for her to sing as well. Her voice is powerful to say the least; it brought a smile to everyone's face to hear her thick Jamaican accent as she performed classics like Buffalo Soldier. Marcia's energy was something that captured the audience and she sure can move. Her reggae dance moves were infectious

Salute to the Wailers was an enjoyable evening and I have now been converted. Could I be the world's newest reggae fan? Yes!
---
Related Links