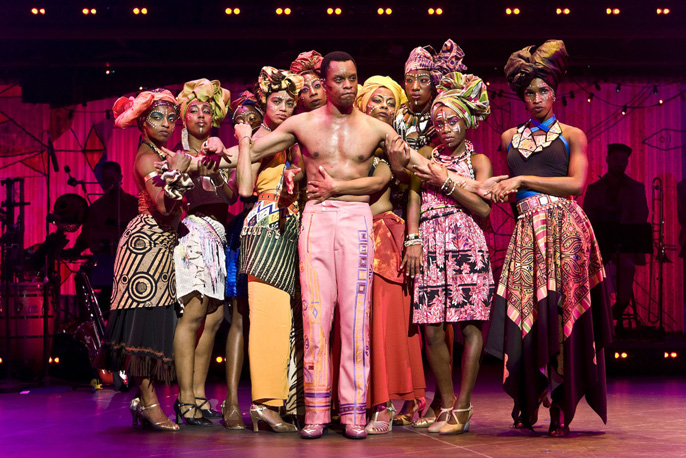 I'll get the gushing out of the way first. Fela! is brilliant. Part musical, part concert, completely entertaining and absorbing.

The cast is fabulous, talented, beautiful, and mind blowing fit – as in athletic (I am a professional), ok they are also the other kind of fit. So much so that my plus one muttered 'It's relationship break-up time' as the male cast members sauntered through the audience.

They stopped to chat to groups of ladies eventually coaxing three on stage to shimmy with them before the show started proper.

Sahr Ngaujah as Fela is excellent. He has just the right swagger, a confidence mixed with pride and dollop of sex appeal. When he welcomed everyone to The Shrine, I clapped, when he said say 'yeah yeah' I shouted 'yeah yeah', when he told a joke I giggled - he had the audiences' rapt attention. The dancers were amazing; my eyes keep darting across the stage I didn't want to miss a single back flip or somersault.

The mix of concert and theatre works well in the first act. The crowd stands when told to and many attempt to move as instructed. We whoop and holler with delight as Fela begins to tell all about his musical journey.

Fela, National TheatreIn the second act the energy and buzz that our interaction created comes to an abrupt end as the tragedy of life within the Kalakuta Republic is presented to us. It's a little awkward at first, the sudden shift in tone, but it does remind you of the stark realities of life under a brutal dictatorship. Even musicians are subject to strict controls and retaliations.

The story of Fela Anikulapo Kuti is one that has been overlooked for too long, it needs to be told. This musical encapsulates his energy, humour and innovation and is an almost perfect vehicle.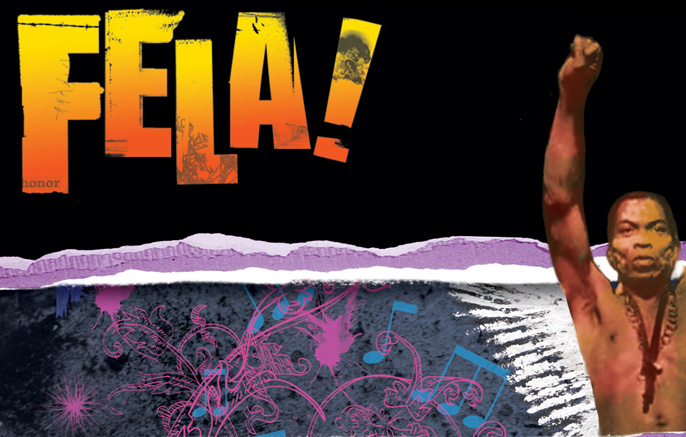 It turns out I haven't got the gushing out of way as more is to come. Fela! is a fantastic night out, I've never had an experience like it in the theatre. I left there singing and swaying with a desperate need to dance, and the following question rattling through my mind 'is it too late to start a new career as a dancer?'
---
Related links
Afridiziak interview with Paulette Ivory, Fela
Afridiziak Theatre News review of Fela on Broadway
Read more about Fela!
Fela on Broadway official website
Fela London official website
Afridiziak Theatre News story on National Theatre to Produce Critically Acclaimed Musical Fela!