Bale De Rua, Peacock Theatre
Published:

Monday, November 8, 2010 19:11

| Review by:

Shari Bollers

|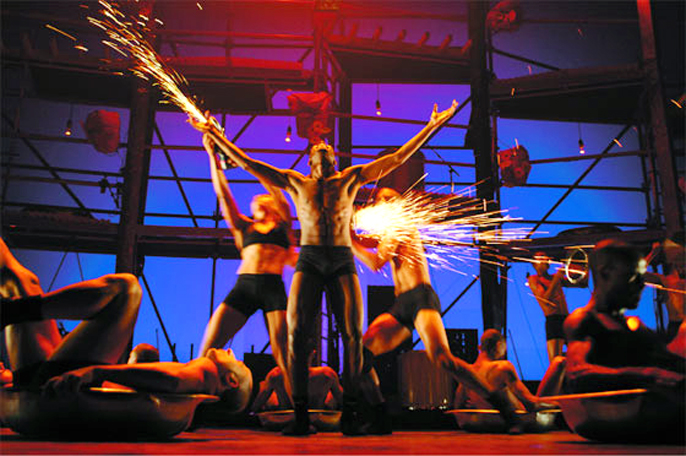 Bale De Rua takes you on a journey on the history of Brazil, told through story telling and high energy dance routines.

The show tells the story of slavery, religion and the fact that Brazil is such a melting pot of different ethnicities. The dancers in the show are an example of this multi-ethnicity and how it has shaped and moulded the country through dance and music.

The show fuses both light and dark elements to create a dramatic backdrop into the history of Brazil. The music is infectious and foot tapping is a must. With a blend of Afro Brazilian beats, Samba, contemporary, capoeira, break dancing, and hip hop - the dancers have bundles of stamina to keep up with the sometimes vigorous pace of the production.

The dance troupe consists of 15 dancers (14 male and the sole female dancer) who perform a mixture of styles effortlessly. The sole female dancer held her own and was nothing but graceful in a sea of male dancers.

Sitting in the audience I was amazed by the sheer athleticism of the dancers and how they kept high energy levels throughout the entire production. The live percussion added dynamics to the movement on stage and as well as the beautiful voice of Adriana Regina Francisco.


Towards the end as the dancers took to the aisles to dance with the audience, you could see many a female eye light up in the hope that one of them would be asked to dance a bit of salsa. I don't think a single person in the audience would refuse an opportunity to dance with the dancers.

If this show is a true representation of what Brazil has to offer then I need to book my ticket to Brazil as soon as possible.
Info: Until 20 November, the Peacock Theatre is home to Bale De Rua – a show that is great fun for all.
Related Links