Mark Grist: Rogue Teacher – review
Published:

Monday, May 12, 2014 8:59 AM

| Review by:

Lloyd Lewis-Hayter

|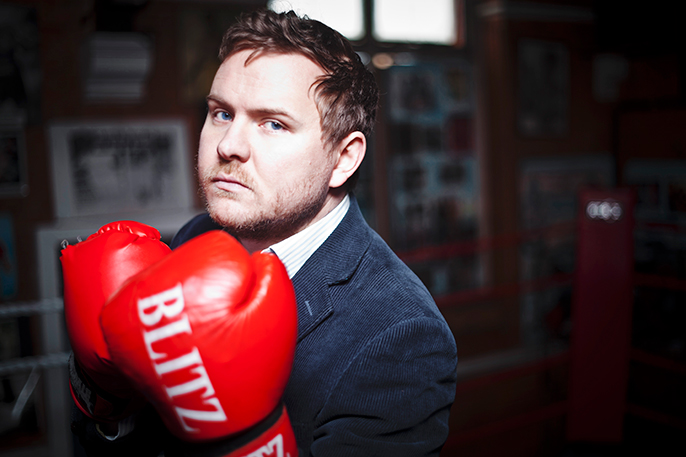 You won't find many rap battle champions taking their opponent's mother and victim of their own seriously toe curling mum insults out for dinner. But then you haven't met Mark Grist.
With the use of spoken word, Grist explains exactly how he ended beating 17-year-old MC Blizzard while wearing a suit in what would become the most watched rap battle to come from the UK.
As he begins with his first day as an English teacher at a secondary school in Peterborough, there's nothing polished about Grist's performance. He fidgets with his shirt and scratches his head, and yet it is this normality that makes him all the more likeable and watchable.
His completely honest account of nearing a nervous breakdown and getting in to debt as he quits teaching to be a full time poet instantly warms the audience to him, and as he struggles with the rules and regulations of the education system and even poetry itself he becomes the underdog everyone is rooting for.
Broken up with his humorous poems of gingers and crushes, guest artist Vanessa Kisuule also lights up the mood with her beautiful stories of relationships with boys, brothers and pop idols.
A feel good story full of laughs, Grist's story is just asking to be made into a film, and as long as he's involved we'll be watching.
---
Info: Mark Grist – Rogue Teacher is touring until May 30th | book tickets