Breakin' Convention, Sadler's Wells – review
Published:

Monday, May 5, 2014 9:14 AM

| Review by:

Lloyd Lewis-Hayter

|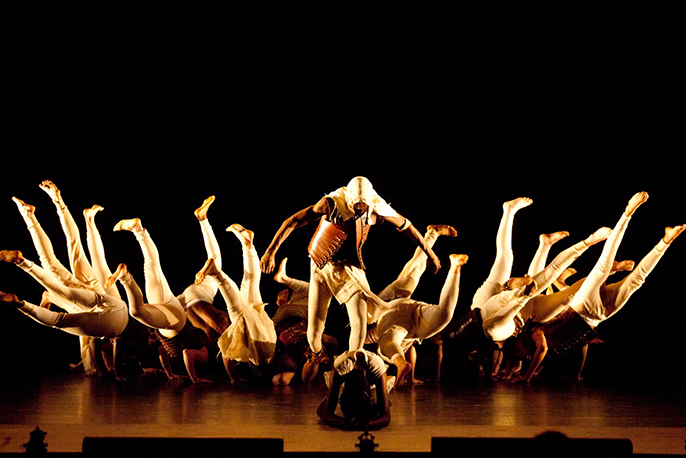 Passing a group of graffiti artists at work around the back of Sadler's Wells and in to the middle of a beat boxing performance before even taking our seats, we have well and truly arrived at the first day of Breakin' Convention 2014.
Celebrating it's tenth anniversary last year, Breakin' Convention has played an imperative part in not only showcasing the best of hip hop theatre but also picking up raw talent in order to continually push the art form to the next level.
Saturday's show begins and ends with performances similar in their epic style. With their use of emotive music and costume, Definitives, Spoken Movement and Avant Garde's pieces all erupt as if narrating the story of a legend.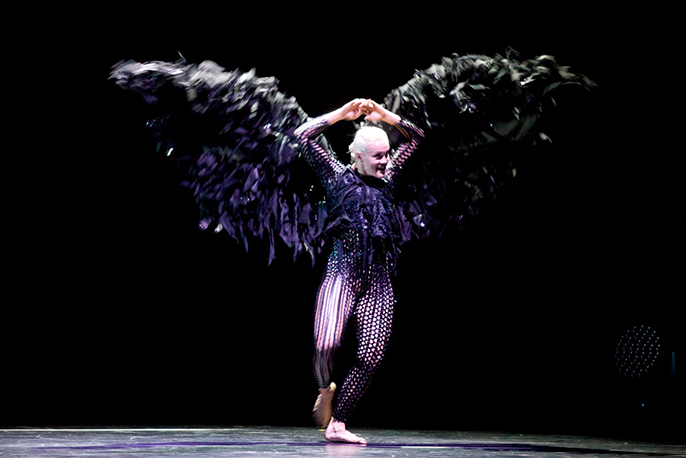 Using the full depth of the stage, large ensembles synchronize in sharp movements in contrast to scenes of only two or three dancers making important use of empty space.
Recurring motifs also contribute to the shared style of the pieces, and as Avant Garde make use of levels, curiously appearing on and off tables in no time at all, Spoken Movement leave handprints of chalk around the stage and their bodies while a violinist takes to the stage during Definitives saga.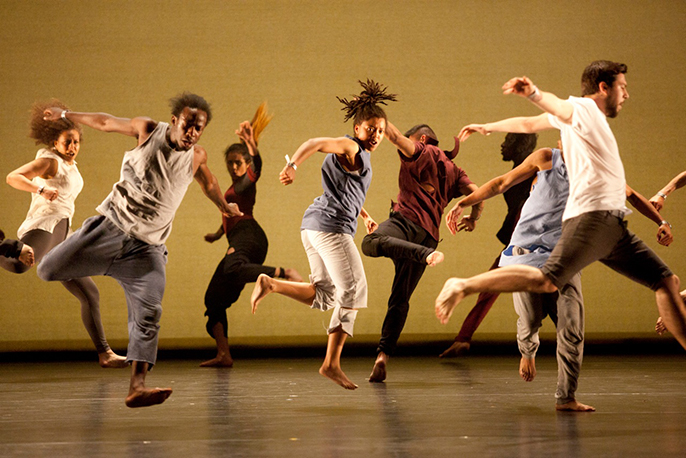 Breakin' Convention is never just a UK affair though, and as well as performances from Czech Republic, Canada and France, creators of Krump Street Kingdom made their overseas premiere. Having become one of hip-hop theatre's favoured styles the audience were hugely receptive to the humble crew's dynamic performance to classic hip hop tracks.
Kendra J Horsburgh, star of Blaze, artistic director of Bird Gang and member of Bodecia performs the only solo piece of the night. While a beautiful costume of large black-feathered wings extends her movement, the moral of Kendra's tale being that we are all able to break free of any limitations makes it a performance right at home at Breakin' Convention.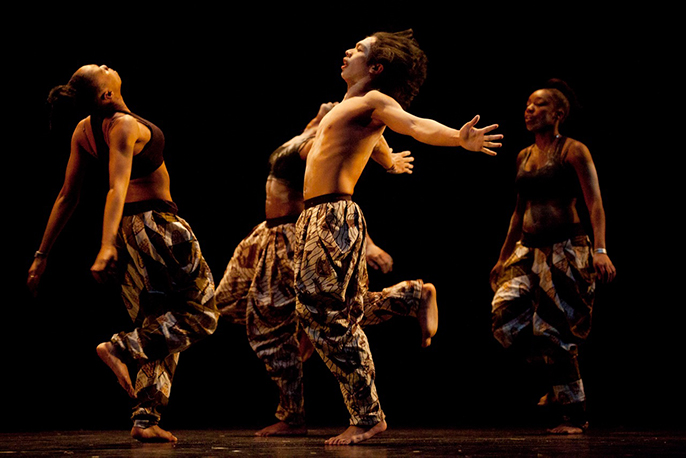 Info: Breakin' Convention is at Sadler's Wells form 3-5 May 2014 | Book tickets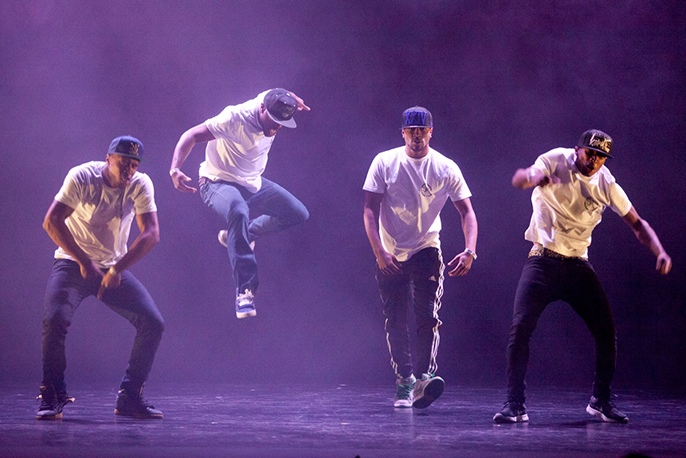 ---
Related links
Ukweli Roach - interview
Jonzi D - interview