The Play by Noel Clarke, Soho Theatre [Reading]
Published:

Wednesday, May 18, 2011 10:09 AM

| Review by:

Karla Williams

|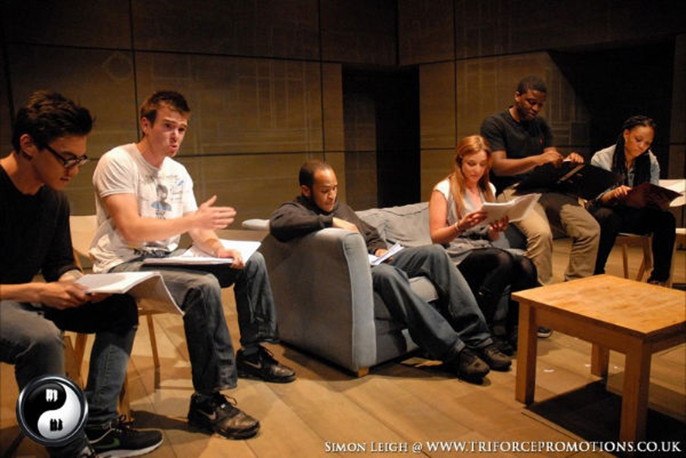 Having become known for his talents when it comes to film, award winning actor, writer and director Noel Clarke is now turning his hand to the stage. His first theatrical incarnation is the The Play; hailed as a 'daring look at the inevitability and intricate butterfly effect of modern urban life'.
It follows the life of Milo (Pitt) and Curtis (Momoh) two inner city black men who have been friends since they were five. Milo - who also works as a low level drug dealer - has 'fallen' for white American student Daquiri (Nightingale), despite his firmly held position as arch enemy of the The White Man. However Milo isn't the only one with his eye on Daquiri and as his drug dealing ways begins to take him further and further into trouble she soon seeks solace in the arms of another.
Produced by Triforce Promotions and directed by Fraser Ayres, The Play is an extension of the world Clarke has previously established in films Adulthood and Kidulthood and as such the characters have a distinctly urban voice and outlook. Their situations and dilemma are thus familiar, with the only character bringing any sense of originality being Daquiri; as Clarke explores the motivations of a Middle American, white girl living in London Town. The play also feels more filmic that theatrical and the script could easily be adapted to the big screen. But that said The Play is at times very funny and while it storyline was far from unpredictable I did enjoy the journey en route to the climax – even if it did seem to get a little lost on the way.
The Play sold out Soho Theatre's main stage during an afternoon performance and thus set off Triforce Promotions Half Baked season, brilliantly. Let's hope with their next production has a touch more originality.
Cast: Jordan Pitt, Anna Nightingale, Zack Momoh, Kyla Frye and Warren Adams
---
Related links
Triforce Promotions website
Iinterview with Jimmy Akingbola