Archbishop and the Antichrist
Published:

Wednesday, May 18, 2011 10:28 AM

| Review by:

Sophia A Jackson

|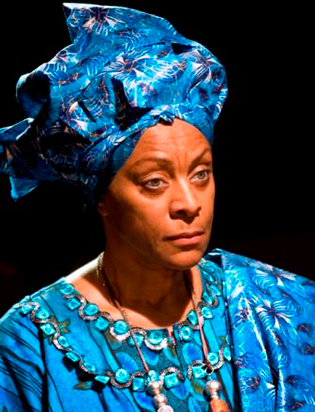 Directed by Lucy Kerbel, The Archbishop and the Antichrist is one of two productions which are part of the Synergy Theatre Project's latest offering, Convictions. The organisation work with prisoners and ex-prisoners in developing their playwriting skills and producing shows in prisons and in theatres.
The Archbishop and the Antichrist is a remarkably written play by one of the Synergy Project's protégés', Michael Ashton. He actually started writing the Archbishop and the Antichrist when he took one of Synergy's courses whilst serving a sentence and finished it once he was released. There's nothing to indicate that this play isn't written by an accomplished playwright especially when you consider the heavy nature of the subject matter which is no mean feat. Michael has lived in South Africa, where the play is set and was inspired by the real events surrounding the Truth and Reconciliation Commission [TRC].
The Commission was set up after Apartheid had been abolished so victims who had had their human rights violated could give testimonies and perpetrators could request amnesty. It was set up by Nelson Mandela but chaired by Archbishop Desmond Tutu, played by Jeffery Kissoon who captures Tutu's mannerisms adeptly and is both believable and warming. He is joined by Doña Croll who has dual parts, Tutu's secretary and advisor Lavinia Browne in the first half and an unflinching Winnie Mandela in the second half.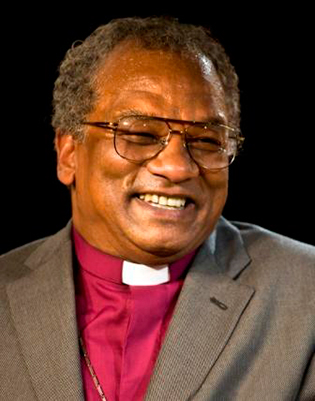 We see Tutu's journey as he himself struggles with his faith and forgiveness which is particularly highlighted with the imagined encounter with Afrikaans mass murder Piet Blomfeld played with gusto by Oscar Pearce awaiting execution in a South African gaol. One of my favourite characters is Tutu's wife Leah, played by Pamela Nomvete, she comes across as someone who was supportive yet questioning of her husband's decision to take part in the process.
This isn't an easy subject to tackle but the play moves along at a steady and engaging pace and there is light relief at times with witty exchanges. Without preaching, The Archbishop and the Antichrist gives vital insight into South Africa's history as a country trying to heal the wounds and scars of the evils of Apartheid.
If you have any interest in South Africa and want to support talented individuals who have turned their life around then you must-see this production.
---
Related links
Afridiziak Theatre News interview with Doña Croll
The Archbishop and the Antichrist at the Soho Theatre until 21 May, 2011