I See You by Mongiwekhaya – review
Royal Court Theatre

Published:

Monday, March 7, 2016 9:25 AM

| Review by: Elvina Quaison |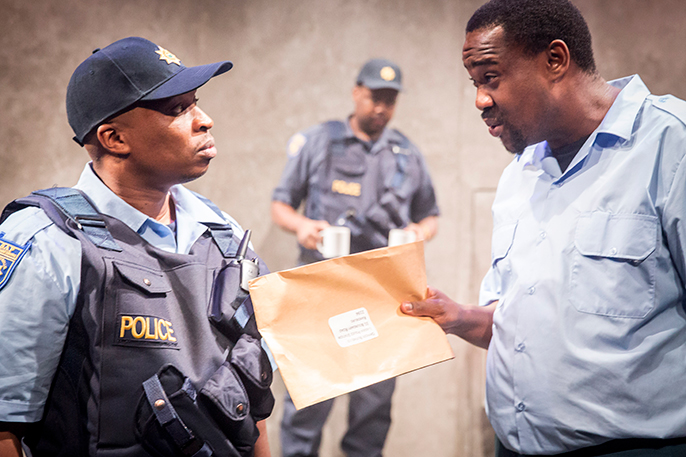 This is a powerful play with a strong and talented cast that tackles face on the issues of human struggle, race, class, pain, identity and so much more
I See You by Mongiwekhaya at the Royal Court is a play I was excited about seeing due to first time director Noma Dumezweni whose acting triumphs have had me curious about her. Having seen the thoughtful and innovative direction of I See You it is clear she is multi-talented.
I See You takes place in post-Apartheid South Africa on what should have been a normal Friday night out, but spirals into a series of poignant life lessons for university student Ben played by Bayo Gbadamosi, when he is arrested for a crime he did not commit.
This is a powerful play with a strong and talented cast that tackles face on the issues of human struggle, race, class, pain, identity and so much more. During the course of this night these themes are explored with Ben, 'Cheese Boy' being the middle class young black male, with no real idea of what South Africa was like under Apartheid, no real perception of the struggle blacks went through to achieve change and a personal pain that makes him wish to reject his culture through the loss of his mother tongue.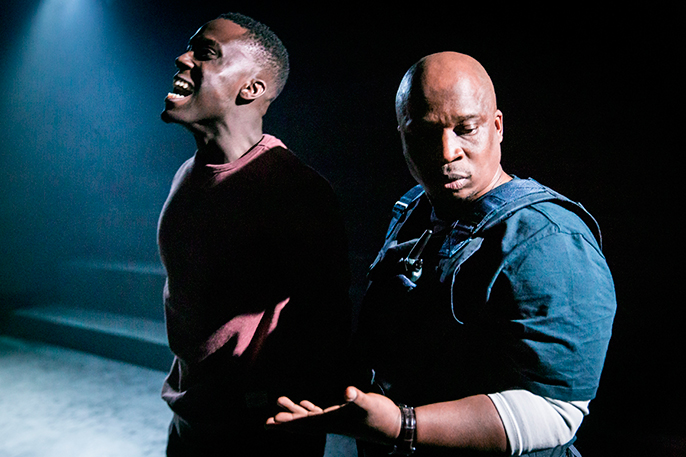 Ben encounters Jordan Baker's Skinn in the club, a sassy street-smart white girl, who bounces between English and Afrikaans. There are a number of moments where various South African languages are spoken with no translation, yet rather than isolate the audience it helps the non-understanding audience member empathise with the confusion of Ben who also doesn't understand, a situation that is used against him, viciously.
Through officer Buthelezi we are able to see the impact of the aftermath of fighting for and achieving something so big and meaningful it can't help but leave scars. Scars that keep you awake at night, scars that throb leading to lashing out violently, scars that can leave a person angry, isolated and in pain even though the battle was won. Desmond Dube's Buthelezi has us thinking at what cost and is it worth it?
The production begins with the characters breathing heavily, as the production goes on the breathing becomes significant as we question what did it mean? Trying to catch breath after exertion, trying to breathe though you feel restricted, trying to find peace to breathe easy? We have all been there and as we journey through each characters own challenges and demons we recognise the struggle of trying to keep your head above water, of trying to just keep breathing, keep living though the pain of doing so can be its own struggle.
I See You intertwines humour with serious themes that no matter how uncomfortable need to be addressed. The challenges class and privilege raise between people of colour who are supposed to be part of the same struggle, too often this is not the case as Buthelezi says to Ben 'You know white people think we are the same? We both look black. But only one of us is black…Speak to me in your mother tongue and I will let you go.'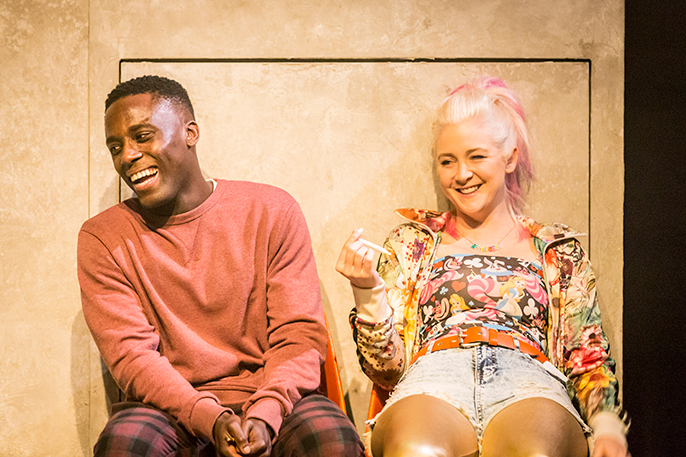 I See You intertwines humour with serious themes that no matter how uncomfortable need to be addressed.


The interaction between Ben and Buthelezi highlights how human interaction is often based on misconstrued perceptions, you see a person and fill in the blanks of what you believe to be their life story. Some parts may be correct but if you look deeper you discover you and the one before you are not so different. First we must recognise as Buthelezi says to Ben 'we are agreed you know nothing' and then do the work of trying to understand another no matter how distasteful, alien, painful and scary this endeavour may be for us we must do it until you get to that point where you reach the core of the person, you reach the place where you can understand and love that person. That point where you can genuinely look the person in the eye and say I See You.
I See You is an excellent production based on a real encounter, there are a number of messages to take away but perhaps the one I shall be reflecting on is to see others clearly we have to look within and see ourselves for who we are and begin the work there.
Related links