All My Sons - review
Watford Palace Theatre
Published:

Friday, March 20, 2015 9:11 AM

| Review by: Gillian Fisher |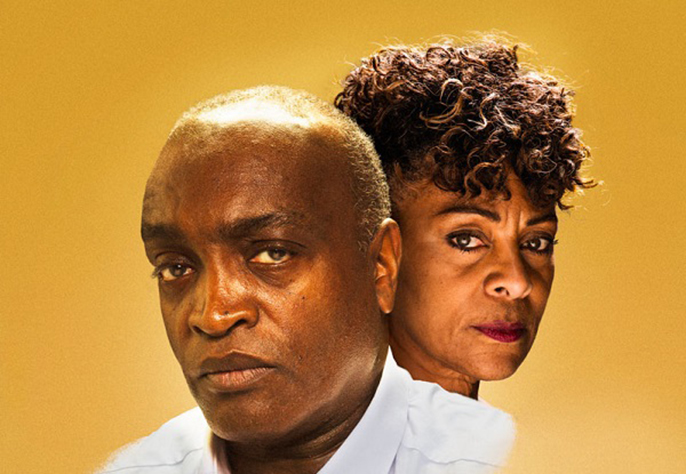 A captivating production which peeled back layer after layer to reveal this family's truth and force audience members to question their own.
A year on from World War II's end, America is in a state of convalescence. Industry is thriving, education is viable and the future is bright for our boys returned home. But not all of our boys came back. Despite the scene of domestic bliss from the Keller's backyard, this is a family riven by secrets and guilt. After three years without word, Kate played by Doña Croll is adamant that her son Larry will return. Husband, Joe and son, Chris must partake in her charade or risk her ultimate breakdown. Whilst Joe dutifully plays the role of protective spouse, we discover a darker motive for his indulgence. A reality check in the form of Chris' proposal to Larry's former beau Anne, cleaves the closet doors wide open. In Arthur Miller's tragedy we go beyond the picket fence and into the fractured consciousness of this American family. The war is over, but for the Kellers the greatest battle has just begun.
Directed by Michael Buffong this production of All My Sons maintains a constant and engrossing tension. This sense of anxiety permeates the play and makes for a gripping on stage dynamic. This is most true of Joe and Kate's co-dependent accord and the two actors portray this magnificently. Ray Shell plays Joe as quick witted and resolved. Having been acquitted of charges for supplying faulty cylinder heads to the army, he wields his court order defiantly. Utterly nonchalant, he is completely open about having been in prison and presents himself as beyond reproach. The cylinder head disaster is at the core of this company's veiled enmity, as Anne's father Steve was held responsible. Anne has not seen her father since he was convicted of shipping the cylinders which cost 21 pilots their lives. Justice and reparation are so central to this narrative, particularly to Chris played by Leemore Marrett Jr. His own military experience has filled him with an idealistic pacifism; his father having made his money from manufacturing army goods lies heavy on his conscience. Marrett Jr is very natural in the role and has an earnestly guileless quality.
The set designed by Ellen Cairns presents the prototypical American homestead. The Keller's backyard is an expanse of verdant greenery with a rocking chair on the porch and crickets chirping. The immaculate white-brick house also has a slight ecclesiastical feel. The continuum of shocking revelations transpires in this idyllic setting which reflects the strong façade subtext of the play. Kate's commitment to appearances is aggressive; right down to keeping Larry's shoes shined ready for his return. Doña Croll is completely arresting as Kate; a mass of repressed grief and obstinate denial. Anne's refusal to agree with Kate about Larry results in a veiled animosity towards the young girl, always delivered with a benevolent smile. Kate is Machiavellian and subtly controls every situation, driven by her need to control her own anguish. Joe on the other hand, deflects his own shame by seemingly embracing his shortcomings. Full of anecdotes and exaggerated hand gestures which give a nod to Miller's Jewish characterisation, Shell plays a man desperate to be understood.
Miller's writing is stunningly perceptive in its deconstruction of patriarchy and generational gaps. The ubiquitous subjects of loss and familial responsibility are portrayed viscerally by the cast. Additionally, the post-war era was one of such dramatic sociological and political change which this production explores at the personal level. A captivating production which peeled back layer after layer to reveal this family's truth and force audience members to question their own.
Info: Talawa Theatre's All My Sons by Arthur Miller is on tour until April 25, 2015
Related links