Egusi Soup – review
Arts Depot
Published:

Friday, March 7, 2014 12:52 PM

| Review by:

Lloyd Lewis-Hayter

|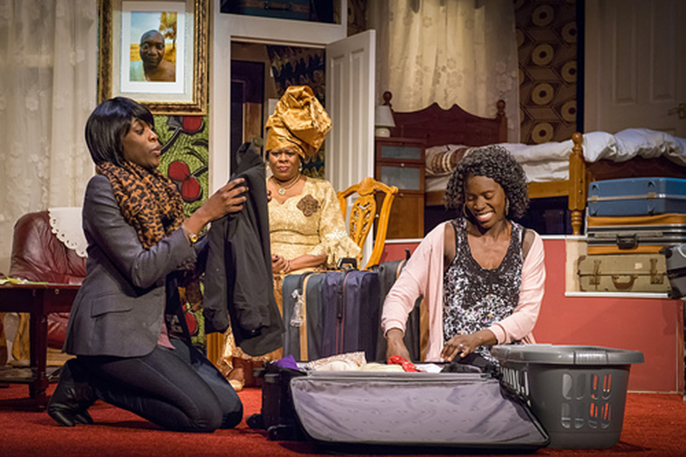 Returning to the stage after a run at Soho Theatre in 2012, Janice Okoh's Egusi Soup kicked off its tour to a full house at The Arts Depot. The perfect follow up to her Bruntwood award winning Three Birds, Okoh again focuses on one family, capturing the audience with their hilarious dynamics. With the prominence of the name of the play becoming more apparent in the last scenes, Egusi soup is the traditional Nigerian dish being made by the Anyia family when we first meet them in their London home.
Preparing for their journey to Nigeria for the one year memorial service of the late Mr Anyia, the strong comedic timing and running jokes create more of a comedy than a drama. Whilst covering issues of grief, guilt, religion and marriage, Mr Anyia's widow continuously tries to pack clothes, presents and a few absurd items in to every suitcase available. Having made himself comfortable in the Anyia's household since Mr Anyia's death, Pastor Mr Emmanuel's presence creates some hilarious moments, especially when he comes face to face with one of the Anyia daughters Anne, who arrives from New York supposedly on leave from her high flying job as a Barrister.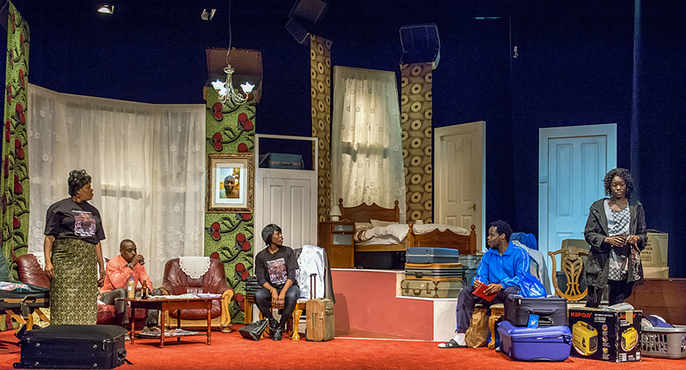 Another contrast of character between Anne's sister Grace and her husband Dele makes for some great comedy set ups, as it becomes clear the failing business man and traditional Nigerian wants quiet different things to his telesales working, British born wife. The use of staggered levels and lighting gives the effect of separate rooms, whilst various stacks of luggage and boxes creates a sense of a cluttered home belonging to a widow who can't let go.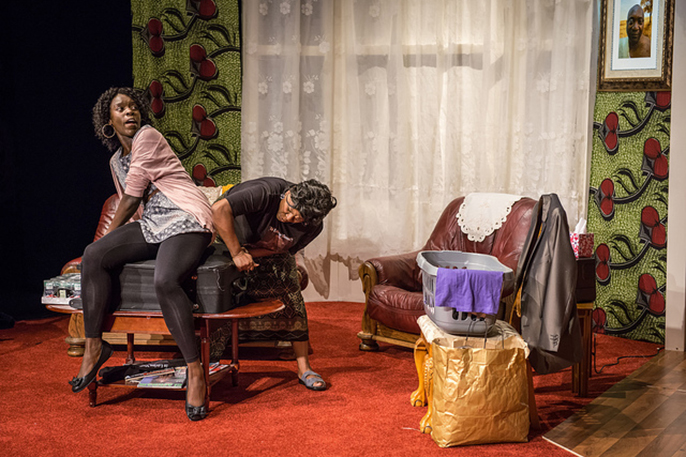 With a brilliantly natural family dynamic between the cast members, the stress between sisters Anne and Grace stands out awkwardly even after they have settled their differences to some degree, and it would be interesting to explore more of Anne's experiences of racism and sexism in New York which are quickly blurted out during an enraged outburst. As a comedy though, the genius writing and comedic timing take the play way above being directed at Nigerian audience members only and is guaranteed to have people from all walks laughing out loud up and down the country.