Whose Blood, A Tale of Desire and Despair Set in a 19th Century Operating Theatre
Published:

Monday, March 7, 2011 8:03 PM

| Review by:

Sarah Nicholas

|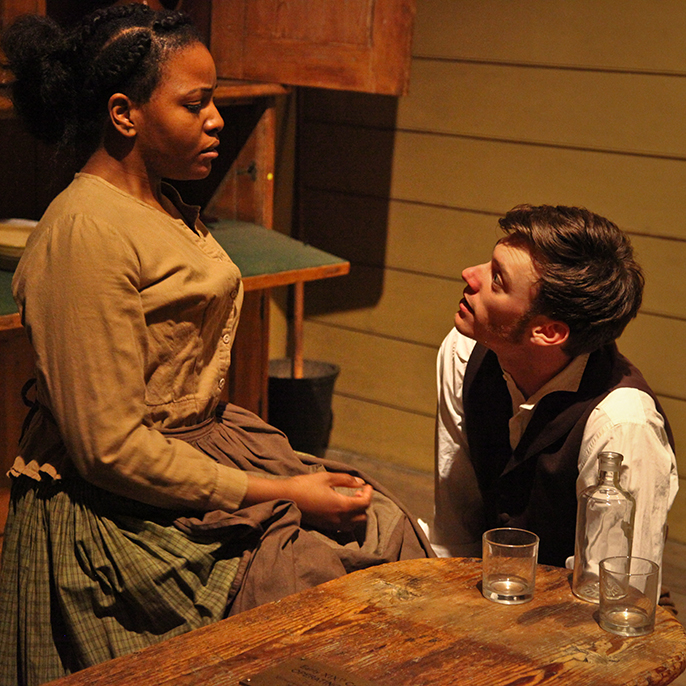 Bank Cider's production of Alex Burger's award winning play Whose Blood, succeeds in emitting the feeling of the hopelessness and defeat that came with sickness and often the subsequent death of operating in the 19th century.
From the narrow steeply rising staircase, the exhibition of utensils used in 19th century surgeries, to being seated in the close quarters of an 19th century operating theatre to watch a play about the trial an error practices that took place in operations of that era, alongside a dose of body snatching, a smidge of tales of old African spirits and witnessing how far a woman will go to save the life of the man she loves whilst battling the barriers of being a woman and black in a foreign country, definitely leaves the audience with the chilling feeling that the play is trying to convey.
The unique setting of the Old Operating Theatre, the close confines of the audience, stage and actors creates a sense that we were being given a peak into the secrets of this couple's life. This made for an experience that leaves a lasting and memorable presence.
---
Related links
Whose Blood listings information
Afridiziak Theatre News interview with Karena Johnson, director of Whose Blood
Read online version of Lime magazine's Goddess issue – March 2011 – page 13 for interview with Karena Johnson