Llewella Gideon 's One Woman Show - The Best of The Little Big Woman
Published:

Monday, March 7, 2011 8:07 PM

| Review by:

Sarah Nicholas

|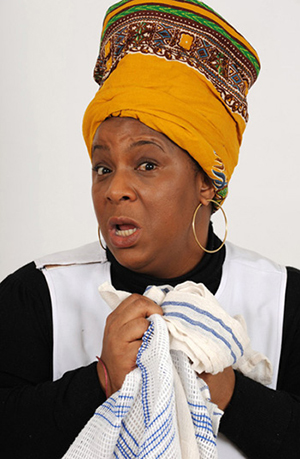 Llewella Gideon's one woman show The Best of The Little Big Woman is an entertaining way to spend an evening. Showing at the Oval House Theatre until March 19, Llewella takes the audience on a journey into the life of a 40-something year-old who is an unfulfilled, single and childless office temp and her confusion on how her life turned out that way.
Whilst discussing the perils of everyday life, encompassing everything from travelling to work on public transport, to dealing with men and nosey mothers, we also get a peek into the other characters. Such as her Jamaican boss who is oh so proud of being British, (and her Scottish husband,) the Bajan cleaner who knows everyone's business and the Ghanaian dinner lady who is trying to figure out her teenage children who have no interest in traditions.
The transition between the characters is effortless and her interaction with the audience led to the occasional audience participation and kept the audience in stitches, creating a sense of familiarity and connection that harks back to her days on the Real McCoy. Definitely a good night for the ladies, but the men can come along too.
---
Related links
Llewella Gideon's Best of the Little Big Woman is at the Oval House Theatre until March 19