By the End of Us – review
Southwark Playhouse
Published:

Monday, June 13, 2016 10:32 AM

| Review by: Lloyd Lewis-Hayter |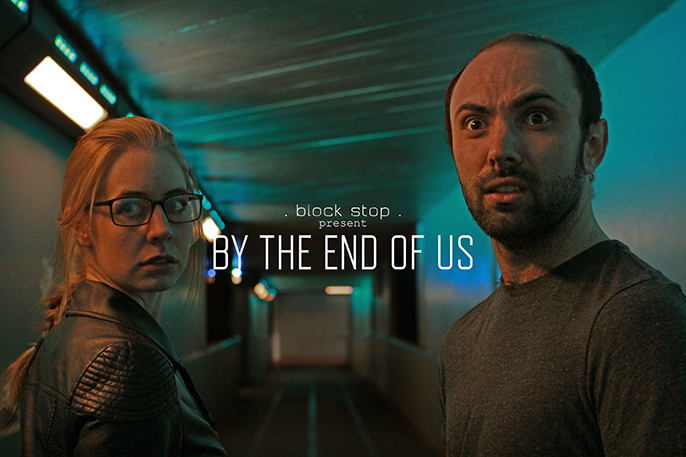 Described as a 'video game performed by live actors, controlled by you', By The End Of Us had me intrigued from the moment I read about it
After being handed an electronic keypad and taking a seat in the theatre, the five screens set up in front of me and the rest of the audience didn't help much towards hinting how this was all going to work. Described as a 'video game performed by live actors, controlled by you', By The End Of Us had me intrigued from the moment I read about it.
As we've become accustomed to modern day entertainment of high budget films and games constantly at our fingertips, interactive theatre has been on the rise often bringing non-theatregoers into the scene.
In this instance the audience are tracking assassin Mia Cupper along her mission to take out her target. We are on the side of Sam attempting to stop the assassination, while a single player sits in a separate room navigating Mia.
As the creators Block Stop advise, the game responds to the audience's decisions and so each game will be entirely unique. While this sounds like a great advantage, the game that I played showed exactly how this lack of control can go wrong.
Incredibly and at times painfully slow, the pace of the game was brought down by the need to juggle the tracking of Mia on one screen and simultaneously speaking to Sam on a delayed line, but most of all by the single player we were working against. Treating the game more like a challenge to gather as many clues as possible than an assassination attempt, the single player had Mia reading diaries and newspapers from front to back rather than rushing to find the target and take her out.
Our job of stopping the assassination couldn't be carried out as it wasn't happening anyway. Perhaps some games do indeed have a very different and more engaging outcome, but when audiences part with their time and money to experience something new they rightfully expect to be entertained every time.