Looking for Love by Menelik Shabazz - review
Published:

Wednesday, June 3, 2015 11:39 PM

| Review by: Ronke Lawal |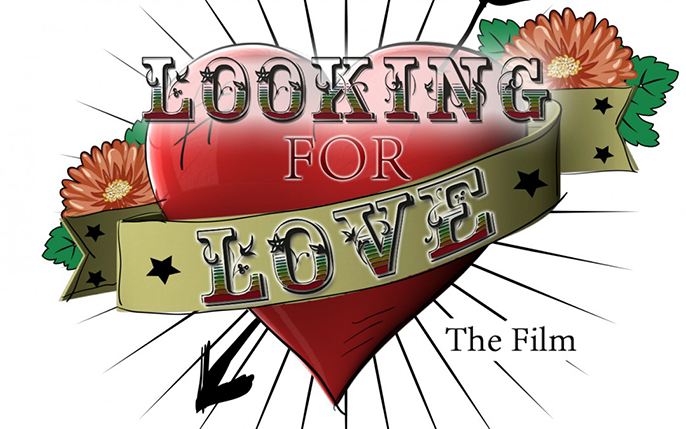 Tackling every aspect of romantic relationships from love, sex, intimacy and courtship there are many voices that need to be heard in this hard-hitting film


Filmmaker Menelik Shabazz is a highly talented director and producer and it is reflected here through his latest offering "Looking for Love". A documentary which digs deep into romantic relationships, or lack there of, in the black British community it stays with us long after we have left the cinema.
Using footage from group sessions with everyday people and well known personalities and comedians as well as spiritual healers, counsellors, relationship coaches and psychologists the documentary is a rich tapestry of information.
Tackling every aspect of romantic relationships from love, sex, intimacy and courtship there are many voices that need to be heard in this hard-hitting film.
No stone is left unturned, from our issues with forgiveness to how we handle rejection it forces the viewer to deal with ones own experiences within relationships. The issues of slavery, domestic abuse and promiscuity are tackled from both a relatable and often humorous context as well with a valid factual basis.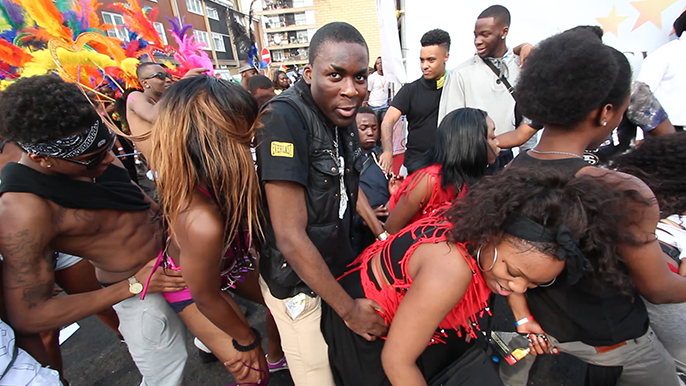 An insightful and eye-opening film



The contributions from well known comedians such as Eddie Kadi, Slim, Donna Spence, Andi Osho and Kojo add a much needed comic relief to often harsh truths dealt out by thought leaders like Dr Umar Johnson and Jackee Holder. The poetic interludes from female poets like Comfort and Nairobi added an artistic depth and emotional foundation to the film.
The desire to be loved is undeniable, we cannot run away from this basic human need. Whilst one of the panelists at the group session argues that whilst she does not need a man but would like one, the film succeeds in showing us that we have talked ourselves out of our need to be loved. Love in the context of romance and companionship is sometimes sought after as an after thought in this day and age; or at least it not given us much intentional focus as the search for a new job or property is given. The issues of love and how we look for love were dealt with candidly and vibrantly, I particularly enjoyed The Pascalls who have been married for 50 years, an example of love through the ages and who still make each other smile.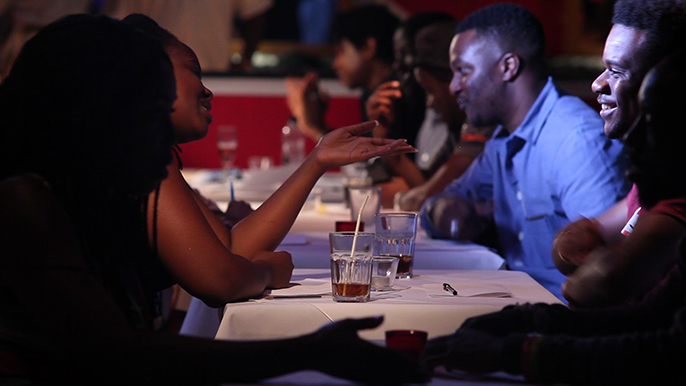 I enjoyed this film however I have to say it was lengthy, almost 2 hours which is long for a format of this kind. I say this not because the subject matter is not worthy of this length but purely because there were so many contributions from a variety of voices it missed its mark in delivering a powerful message. The range of visual interpretations was vast too; poetry, performing art and singing which again rather than enhancing the experience at times distracted from the core purpose of the film.
Overall an insightful and eye-opening film, it would make a great TV series in and of itself.