Klook's Last Stand – review
Park Theatre
Published:

Sunday, June 16, 2014 7:30 AM

| Review by:

Tian Glasgow

|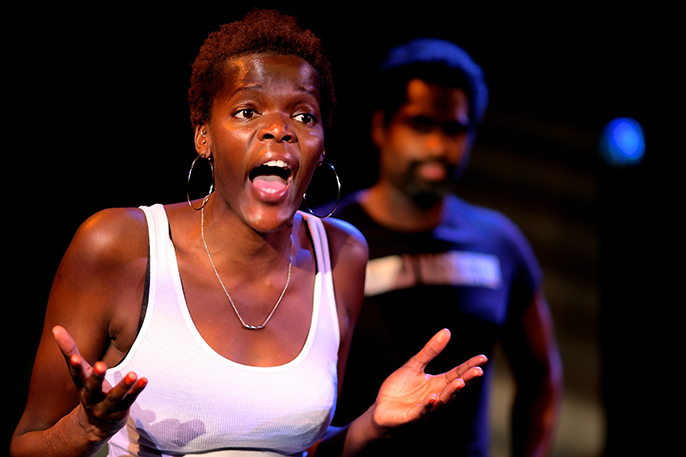 Writer/director Ché Walker has created a strong 90 minutes of theatre


Klook's Last Stand is a two-hander play currently showing at Park Theatre, Finsbury Park, it is a warm-hearted and hilarious musical show about star-crossed lovers.
Klook and Vinette played by Ako Mitchell and Sheila Atim respectively are both wanderers who find a reason to plant their feet and their fragile hopes when they meet each other in a Californian bar.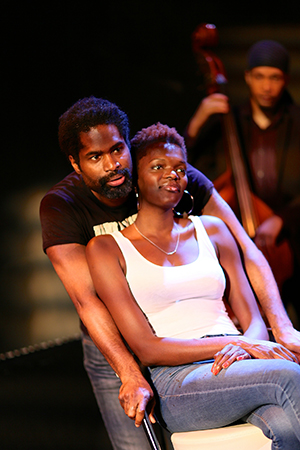 The actors bring real panache to the characters and both fill the space with a strong physicality and impressive voices. They are well cast together and have managed to get a real grip upon the script, which is comic and passionate by turns. As an audience we are rarely left for long without a witty interaction as the two characters flit between dialogue, monologue and sung sections. At times, the shift between these different modes can be a little clunky but it never ruins the flow of the performance.
The music by Anoushka Lucas and Omar Lyefook is a nice hybrid of jazzy soulful grooves with more recognisable musical theatre stylings. Atim's voice is really allowed to soar towards the end of the play as the reality outside of their romantic bubble brings tragedy to their doorstep.
Although, it is in this final narrative twist that I got a sense of a missed opportunity. The incident is sudden and the decision made by Klook to resolve the matter is just as swift. There are two parallel storylines, Klook trying to overcome his dark past to be a real partner to Vinette and Vinette finding herself through her writing. These themes of emerging from self-doubt and the power of mutual support led me to believe the story was headed in a very different direction.
Writer/director Ché Walker has created a strong 90 minutes of theatre but I feel there is so much more depth he could have potentially shown us. I, like the couple, wish they had more time together.