Flawless and English National Ballet present Against Time, on tour
Published:

Sunday, June 10, 2012 14:12

| Review by:

Sophia A Jackson

|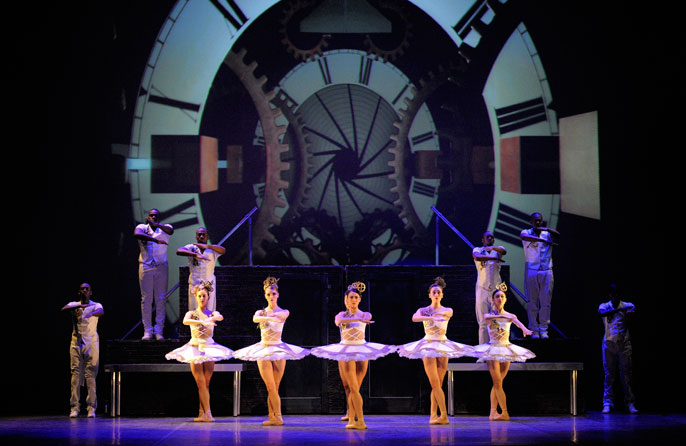 Flawless and English National Ballet's production, 'Against Time' is a fusion of street dance meets ballet. The audience is treated to a unique collaboration of visuals and sounds where usually these genres rarely share a stage.

Musical director Danilo 'DJ' Walde's catalogue includes head nodding hip hop and pop chart toppers mixed with jazz and classical ensembles which provide the backdrop to the story of students at the All Star Academy and their demanding professor who through a magical hat is able to control time. The students are in a mission to rid the professor of this sinister hat.

Throughout the show, created by English National Ballet's soloist Jenna Lee and artistic director and lead choreographer of Flawless, Marlon Wallen, Time is referenced constantly with sounds of a ticking clock or visualised with a giant clock. Video and lighting is used impressively to enhance the awe-inspiring and intricate street dance and mesmerising ballet routines which are graceful, slick and delivered with precision by both camps.

Sadly we don't see Flawless garbed in tutus *sigh* but what we do have is diverse audiences coming together to appreciate the creativity of two very different dance forms which blend together leaving the audience buzzing and inspired.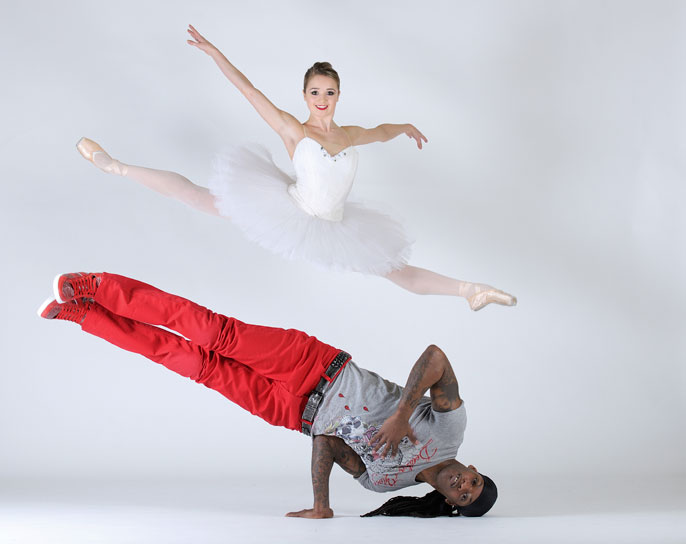 ---
Related Links
Flawless and English National Ballet's Against Time is on tour until July 8, 2012
Afridiziak Theatre News interview with Christian 'Bounce' Alozie