The Merchants of Bollywood, Peacock Theatre
Published:

Friday, June 3, 2011 7:02

| Review by:

Ronke Lawal

|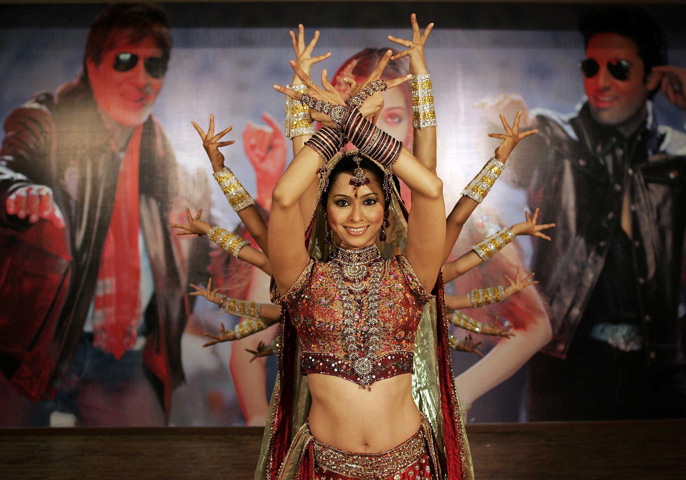 I adore the art of story-telling in all its forms. It is always a pleasure to travel in the journey of a story and when a story comes to life on stage it is an exciting experience to behold. I was so excited to have the opportunity to review The Merchants of Bollywood, I was expecting to be dazzled by the glitz and glamour of Bollywood. Indian Song and Dance would come to life on the stage and I relished the idea of what I would experience.

The story begins in the midst of family tradition, Shantilal (Chander Khanna) the patriarch of The Merchant family whose legacy as one of the greatest choreographers of Bollywood is fading. The struggle to maintain tradition and integrity in modern day India had become too much for Shantilal and he turns his back on an industry he no longer understands. His Granddaughter Ayesha (Carol Furtado) chooses to maintain the family name in choreography in the industry. Her personal battle with upholding her family honour, satisfying the demands of an ever-changing film industry and trying to sustain her Grandfather's pride is the foundations of the story of this stage production. A story which on its own was weak and poorly conveyed. I can only assume that it is symptomatic of Bollywood that stories are often melodramatic and overacted; if so that then the production did a great job in reflecting this.

The dance scenes superseded the script which is overall a good thing for one would not recommend seeing The Merchants of Bollywood for any kind of stimulating script or dialogue. As one would expect the choreography was superb, the energy of the performers was exuberant and colourful; the costumes dazzling and spectacular. The musical score was a genuine crowd pleaser too. I was left however feeling that the production was just a series of dances scenes; it lacked substance for me and there were points that I became uninterested in yet another well-choreographed scene. I suppose I wanted depth and passion; "The Merchants of Bollywood" lacked both, it was a great spectacle and will prove to be all round family fun if a little "Pantomime-like" in some areas. I certainly recommend going to see the show; as long as one does not expect more than a well rehearsed song and dance show.
---
Related Links
Afridiziak Theatre News review of Merchants of Bollywood, 2010