Shrek The Musical, Drury Lane
Published:

Monday, June 20, 2011 19:23

| Review by:

Alicia Adejobi

|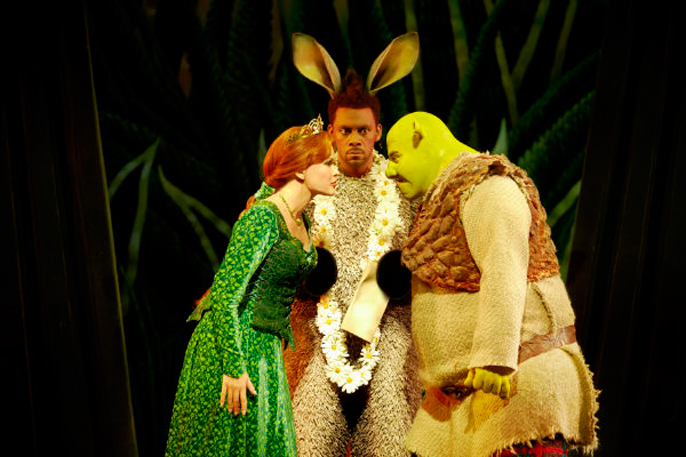 Taking on the roles of characters from one of the most successful animated films of all time would be a nerve wracking feat for even the most experienced actors. But whatever nerves the cast had, the audience would never have known because they came out in full force to put on a show that exhibited their hard work.

Shrek The Musical is based on the movie adaption, which tells the tale of a lonely, green ogre who falls in love with the princess he is rescuing from a secluded life in a tower. While Nigel Lindsay is amiable in his lead role as Shrek, Amanda Holden surprisingly shines in her role as Princess Fiona. The Britain's Got Talent judge portrays her snobbery brilliantly and although doesn't have the best theatre voice, hits the right notes in the musical numbers with ease.

Hands-down, Nigel Harman saved the show giving a hilariously camp portrayal of Lord Farquaad, the pint-sized man trying to woo the Princess. If it weren't for his overly camp sing-a-longs, the endless references to his miniature height and the general colour and life Nigel brought to the stage, Shrek The Musical would have ended up a monotone snooze-fest.

Originally played by comedian Eddie Murphy, Richard Blackwood's Donkey was witty and charming; however, Richard lacked the charisma that Donkey was originally loved for. Part of this was down to the poor script for the character, and part of it was down to moments where Richard came across as try-hard.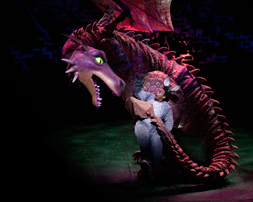 Understandably, the stage adaption of the movie was always going to be different, but quite frankly, if you're going to take on a successful picture, it's vital that you either match-up to or better the original. What was missing from the stage production was the fast-paced, somewhat adult wit that made the movies so successful in the first place.

Nonetheless, if you haven't seen any of the movies, Shrek The Musical is an enjoyable and entertaining show that will keep the children enchanted for a couple of hours.
---
Related links
Shrek The Musical is at Drury Lane until February 19, 2011
Afridiziak Theatre News interview with Richard Blackwood, Donkey, Shrek The Musical
Read an edited version of our interview with Richard Blackwood in the June 2011 issue of Lime magazine