Harry Potter and the Cursed Child – review
Palace Theatre
Published:

Sunday, July 31, 2016 10:01 AM

| Review by: Gillian Fisher |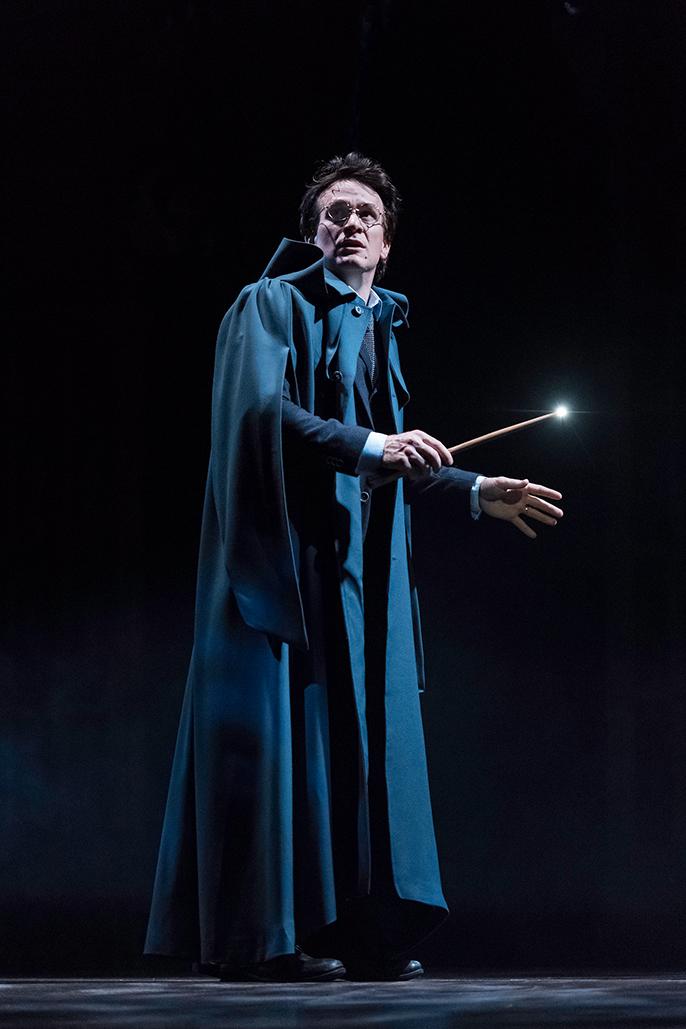 I strongly advise you to dust off your broomstick and make your way to platform 9 ¾ for a truly bewitching event.
J.K Rowling's new tale lights up Palace Theatre in a glorious blaze of magic, intrigue and swooshing capes. Written for the stage, Rowling's latest instalment blends the familiar with the unknown as we enter the next stage of Harry Potter's life. Picking up from the final scene of The Deathly Hallows, a 40-year-old Harry waves his son Albus off on the Hogwarts Express. With Ginny at his side and Ron and Hermione in tow, we go back to where it all began. Having been sworn to secrecy, only a draught of the purest veritaserum would induce me to share much more. Suffice it to say, Harry's adventures are far from over. Thanks to young Albus, the original HP crew are drawn into another magical crusade of good versus evil. With lashings of special effects and clever twists, Potter mania casts its spell over the west end.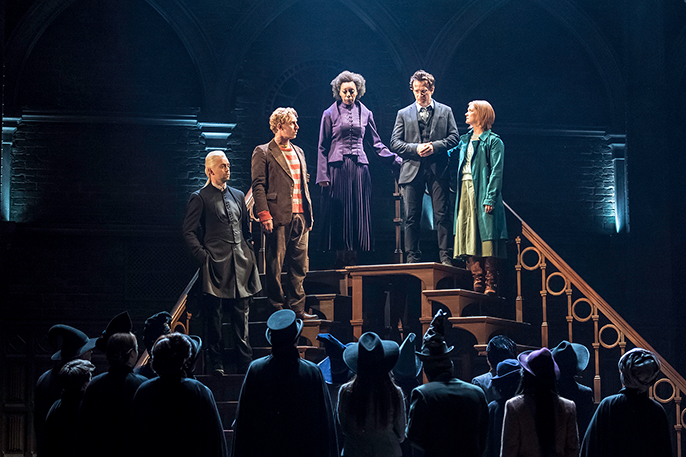 The Cursed Child miraculously fills the wizard shaped hole left in HP fans' lives.


Co-written with Jack Thorne and director John Tiffany, Rowling's play introduces a bold new dynamic to Potterdom. Played with subtlety and depth by Jamie Miller, Harry is no longer the prodigal boy wizard. Having vanquished the Dark Lord, Harry now battles with his Ministry of Magic paperwork and being a husband and father. Fear not, mystical beings and heroic feats set this leagues apart from a domestic drama. But the coming of age factor cogently extends the Potter saga. With psychological insight, the audience delves into the latent effects of Harry's bereavement and his lonely years under the Dursley's stairs. John Tiffany's direction is largely hyperbolic which suits the fantasy genre, but also allows a depth of sentiment in the show's emotional interludes. This futuristic chapter also explores the burden of having a celebrity parent. Being the son of wizardkind's messiah leaves Albus constantly in his father's shadow with a tenacious urge to prove himself. Sam Clemmett plays the angst ridden teen with a mix of stroppiness and ardency.
HP fans will revel in the familiar incantations, characters and otherworldly locations. Noma Dumezweni is the consummate adult Hermione, all no-nonsense benevolence and book smarts. She is flanked by an equally proverbial Ron, played as an irreverent stooge by Paul Thornley. The show's teen portion inject some further nostalgia by continuing the tradition of boarding school camaraderie. An especially poignant role is that played by Anthony Boyle, all clumsy remarks and quiet emotion. But the most Potterly feature of the play is its awesome array of magical deeds. This was always the most obvious challenge to staging Rowling's work. Without the reader's own imagination or Hollywood CGI, the creative team have produced real time miracles using stagecraft and lighting. Not to mention a cauldronload of ingenuity. Jamie Harrison's illusions delight the audience as they encounter levitating broomsticks, man-eating bookshelves and even live action Polyjuice Potion. With the immediacy of live performance, the audience experiences the enchanted world of Harry Potter in a wholly engrossing way.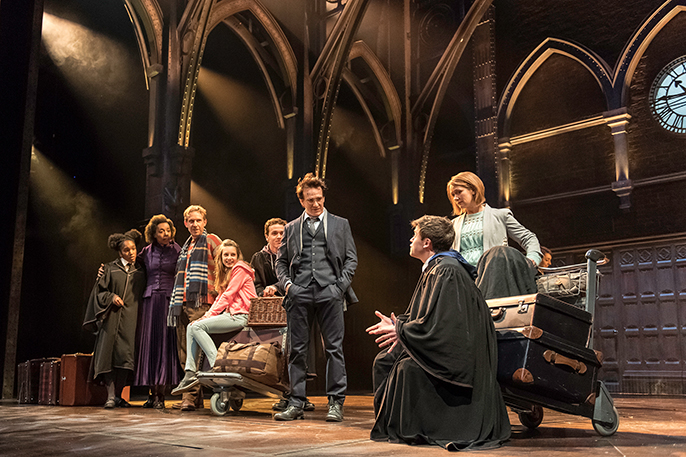 As a stand-alone piece, the narrative lacks the cumulative anticipation and character development of the original heptalogy. It remains an enjoyable and parabolic romp, but the show's greatest triumph is its command of the visual. The spectral realm of Hogwarts and wizardry unfolds before the audience's eyes, complete with fantastic showmanship and evocative group sequences. The magic of theatre creates an altogether more personal HP event, situating the audience firmly in a world where anything is possible. After three years in the making, The Cursed Child miraculously fills the wizard shaped hole left in HP fans' lives. As a theatrical spectacle, this show exceeds all expectations. As the next chapter in the Harry Potter saga, this show is an absolute must see. Muggles and magicfolk are equally welcome. I strongly advise you to dust off your broomstick and make your way to platform 9 ¾ for a truly bewitching event.
Info: Harry Potter and the Cursed Child is at The Palace Theatre and taking bookings until 10 December 2017 | Find out more | See listing