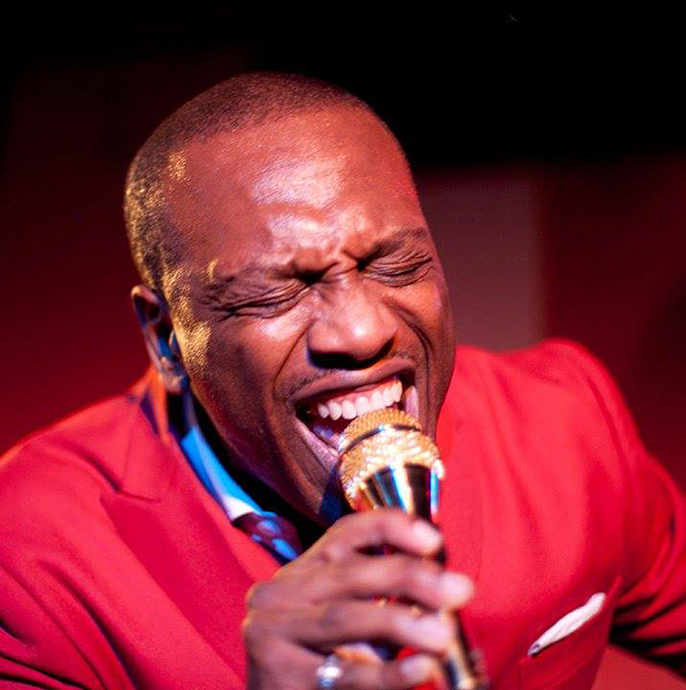 At The Royal Festival Hall, The Jazz Jamaica All-stars (led by Gary Crosby) presented 'Love Motown', an evening of live music, featuring reggae versions of Motown classics performed by jazz ​maestros and soulful singers.
As a black musician of a certain age (one born of Jamaican parentage), it's safe to assume that I like Reggae, Jazz, Soul, and the music of Motown; I had high hopes for the evening.
On the face of it, these musical genres have much in common; By referencing, and modifying, the rules of historical black music, they each helped to reinforce the artistic, cultural, economic, and social ubiquity of black people throughout the world.
'Motown' was specifically designed to codify and distil the vital essence of black musical expression and, through meticulous planning and execution, sell it back to the white world ('impress').
Jazz, through rigorous self-discipline, technical dexterity, mental acuity, and imagination, required that the (predominately) black musicians communicate in the highest musical language (finesse').
This is in contrast to an accepted view of old-school Reggae: the presentation of a freer, more instinctive and visceral black experience ('express').
So, what's not to love?! A veritable 'greatest hits' of creative, commercial, and cultural attainment in 20th century black music… all on one stage!
Well… put simply, I felt the evening presented elements of all, without reaching the heights of any; the music's true greatness falling between the cracks, if you will.
At the start of the evening, Janine Irons made an eloquent speech requesting that the 2000+ audience join with her in celebrating almost 25 years of 'Tomorrow's Warriors' as a viable organisation, as well as its continued funding by Arts Council, England. Bearing in mind the good work done, not only in entertaining generations of British music-lovers, but in inspiring and (musically) educating countless young black people, the speech was both welcome and well judged. And so... to the music.
Gary Cosby introduced a small-band format of double-bass, drums, percussion, keys, guitar, three singers, and a 4-piece horn section augmented by guest-vocalists Noel McKoy and Beverley Skeete.
After a luke-warm run-through of The Jackson 5's 'I Want you Back' (brought to life by Kevin Robinson's stirring trumpet solo), we were presented with a so-so version of Stevie Wonder's 'Signed, Sealed, Delivered', before Noel McKoy and Beverley Skeete performed 'Let's Get it On' and 'This Old Heart of Mine', respectively.
Despite Mister Crosby's best attempts at raconteur-ship, a (good-natured) gap soon appeared between band and audience. Both sides, as if 'willing something to happen', increasingly resembled teenagers at a cinema on a first date: each not knowing quite what to say or do to make the other feel comfortable. There was slight discomfort whenever mid-song gaps needed to be filled and, at times, the proceedings resembled little more than a (merely competent) sound-check.
At this point, the huge (but inadequately amplified) 'Voicelab' choir ran though/over The Supremes' 'Can't Hurry Love'. Led by Mark De-lisser, I could only just discern the various harmonic parts over the band. As a result, what was, I am sure, a finely constructed choral examination of a Motown classic, resembled a multi-cultured football terrace, chanting along politely to a reggae soundtrack. By Crosby's own admission, the first half (despite excellent music-charts and expert playing) was under-prepared. Just before the (sudden) interval, he promised a more 'rehearsed' second half, and we got it!
Augmented by five more horn-players, as well as the 'Urban Soul' string-section, the second half was both tighter and more 'soulful'. The guest singers appeared more comfortable, and the interminable gaps between songs were either shortened, or filled in with 'banter'.
The highlights were a great arrangement of Gladys Knight's 'Midnight Train to Georgia', and a stunning version of Marvin Gaye's classic 'Inner City Blues'; the latter featuring a wonderful choir and drum intro, before progressing into the string/horn/vocal/bass-driven opus we know and love. A highlight!
'What's Going On?', again fronted by McKoy, was another standout, and when Beverley Skeete rounded off proceedings with the inevitable 'Dancing in the street', the audience of various age groups and ethnicities were, indeed, dancing and singing.
Special mention must go to Jason Yarde's wonderful horn arrangements, Shirley Tetteh's tasteful guitar playing, Harry Brown on trombone, Ben Burrel on keyboards, Gary Crosby on double-bass, and to Noel McKoy's mighty singing. The jazz-infused solos from the horn-section and the keyboards were a special delight.
In summary, the concert was well-attended, technically well-executed, and well-received; in this climate of budget-cuts for the arts, who could ask for anything more(?)
At this point, I could say "me" but, in a modern world where bums on - and off - seats are the only accepted currency, and where cross-branding is a 'go-to' marketing practice… who'd listen?!
Excuse me while I light my… record collection(!)
Info: Love Motown was at the Royal Festival Hall on Saturday 19th July 2014