Review - Unrivalled Landscape, Orange Tree Theatre
Published:

Thursday, July 4, 2013 9:56 AM

| Review by:

Gillian Fisher

|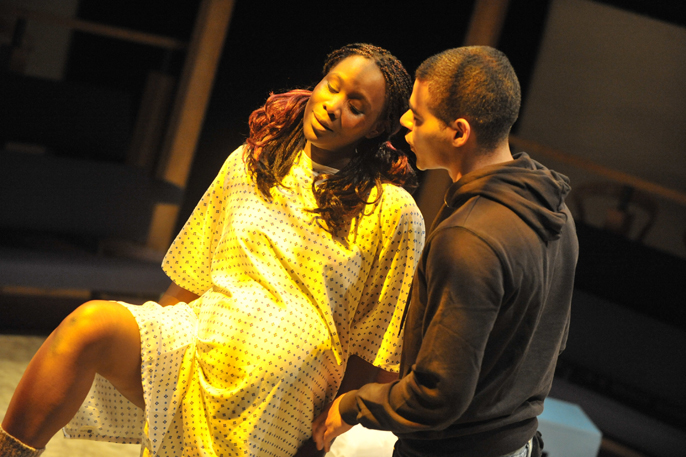 Unrivalled Landscape pushes the boundaries of modern play-writing


Richmond upon Thames. The idyllic borough that plays home to national parks and up market coffee shops. With plenty of open spaces and quaint hanging baskets this riverside community is seen by many as a haven from the chaos of the capital. But this new drama written exclusively by the Orange Tree Theatre's Writer's Group lifts the lid on five Richmond residents whose daily lives are far from halcyon. Cleverly set in the district's best known locations such as Kew Gardens the individual narratives interweave and shrewdly demonstrate the human domino effect. As our characters from Trinidad, Yorkshire and Bahrain wander the grassy knolls of Surrey they discover there is no escaping their pasts, however unrivalled the landscape may be.
Each of the scenes is written by one of the six writers. This unique collaboration results in six highly distinctive stories. Whilst the characters remain the same each scene focuses upon a different aspect of their life story. The play begins in the dead of night in Richmond Park; former comedian Andy sits on a bench listening to the gunshots from the annual deer cull. The character's desolation and desire for solitude sets the tone for the rest of the production. In a future scene written by another of the playwrights we see Andy attempting to recapture the gift of the gab in an extraordinary context. The continuity of narrative and character is well executed by the writers and enhanced by John Bowler's combatively acerbic performance.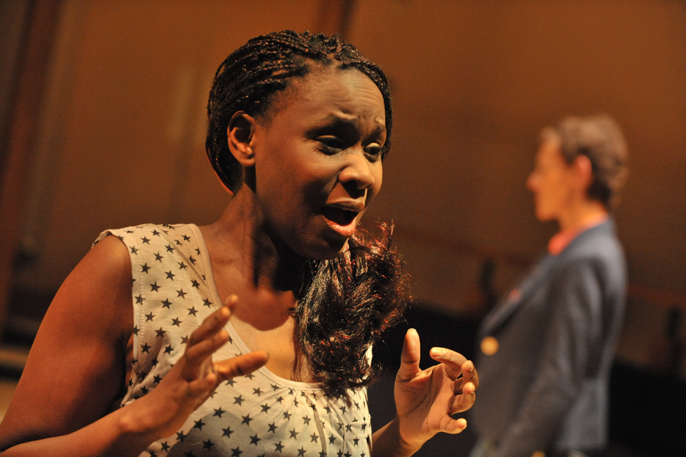 Considering Richmond's demographic our next unlikely pair not only share their stories but also manifest the changing face of suburbia. In Kew Gardens park warden Kizzy stumbles upon a Muslim man, Faris, praying in Arabic. The warden's plain speaking Trinidadian roots lead her to inform Faris that he looks 'combustible.' The tendency to prejudge is later returned when Faris is shocked at Kizzy's dislike of reggae. As their stories unfold we discover that Faris is in fact the prince of Bahrain, and Kizzy fled her island under a dark cloud of tragedy and loss. Conversely, their polarly opposed backgrounds have left them in a similar position of isolation and constraint. Ash Hunter plays a rather naive yet disdainful young royal who finds Kizzy's candid sarcasm refreshing. Nicola Alexis is fantastically dynamic as Kizzy; switching from upbeat and mocking to contemplative and mournful with ease.
Direction by Alexander Lass and Nadia Papachronopoulou is neat and emphatic; the acceleration of the scenes being skillfully controlled. The writer's canny links between the characters, such as Kizzy watching old footage of Andy on the television give a sense of momentum. Our most archetypal Richmonder, Kate is a middle class war correspondent eager to prove her worth. Dressed in a smart jacket/jeans combo and tinkering with her iphone her life seems ostensibly fulfilling. In a later scene where we see her volunteering in Richmond Park we discover how appearances can be deceptive. In a late night interlude with park warden Gary, our journalist reveals how ambition left her life in tatters which Gary bluntly tells her to get over. The chemistry between these actors is excellent; in particular Keiron Jecchinis' portrayal of Gary as he lays all to rights with quippy one liners is great comedy. Sarah Malin plays an intense Kate, intelligent but distracted to great effect.
Written by Benedict Fogarty, Will Gore, Ernest Hall, Archie Maddocks, Laura Muth and Caitlin Shannon this is a production which pushes the boundaries of modern playwriting. Exploring the human condition and each person's own struggles with subtlety and quick paced dialogue this is play of unrivalled creativity.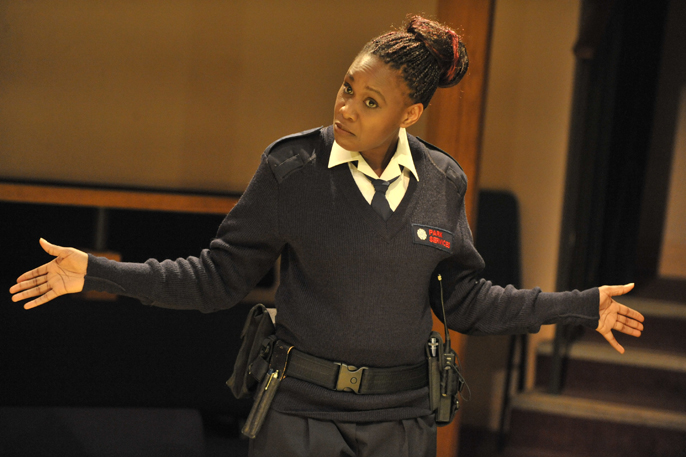 Related links
Unrivalled Landscape, 2 for 1 ticket offer for Afridiziak readers
Archie Maddocks interview