Beyond the Classroom, Oxford House
Published:

Sunday, July 8, 2012 18:38

| Review by:

Natasha Devon

|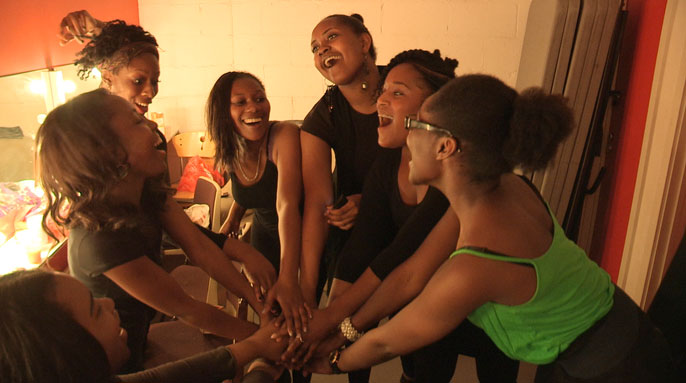 Generally, sex education for British teenagers revolves around finding a variety of ways to tell them that they must use a condom, before asking them to practice unrolling one on a banana. Very rarely is the emphasis placed on how to prepare and protect oneself emotionally for a sexual relationship and this is exactly where 'Beyond the Classroom' comes in.

Most of us have a buried memory of a group of middle aged people coming into our school to perform an 'issues' based play involving some sort of substandard interpretive dance, in front of a banner reading 'hey kids, it's cool to be a virgin!" Fortunately, TIE (Theatre in Education) has come on in leaps and bounds since those hideous, cringe-worthy days.

'Beyond the Classroom' is hilarious. Performed by 16-18 year old girls (who very convincingly also play young men), the characters are instantly recognisable as caricatures of real, South London teens - often to comic effect. The series of sketches borrow heavily from pop culture, including "Who Wants to be a Virgin?" "Schollyoaks" and "Southenders" in their repertoire.

Audience participation plays a key role. We're all given cards with the letters A-D on them and asked to vote on the characters' predicaments. As an adult with the benefit of hindsight, the answers to those questions are obvious, but they're realistic dilemmas teenagers might struggle with – Should you lie to your friends about losing your virginity? Should you text a racy photo to that boy you fancy? Does the withdrawal method work?

Engaging the audience through laughter to convey an important message is a highly effective classroom tool, which is sure to make this performance a hit in London schools.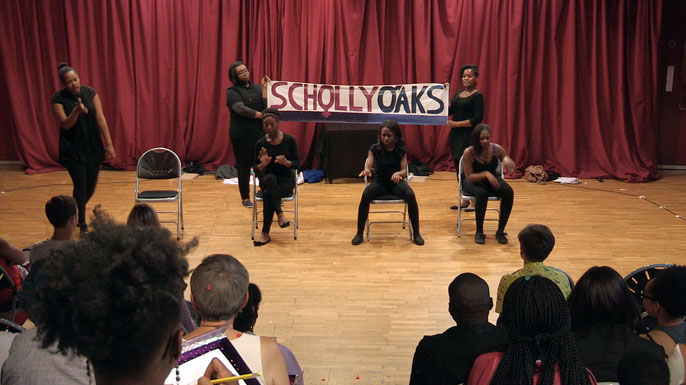 Related links
See more pics from Beyond the Classroom
Beyond the Classroom official website